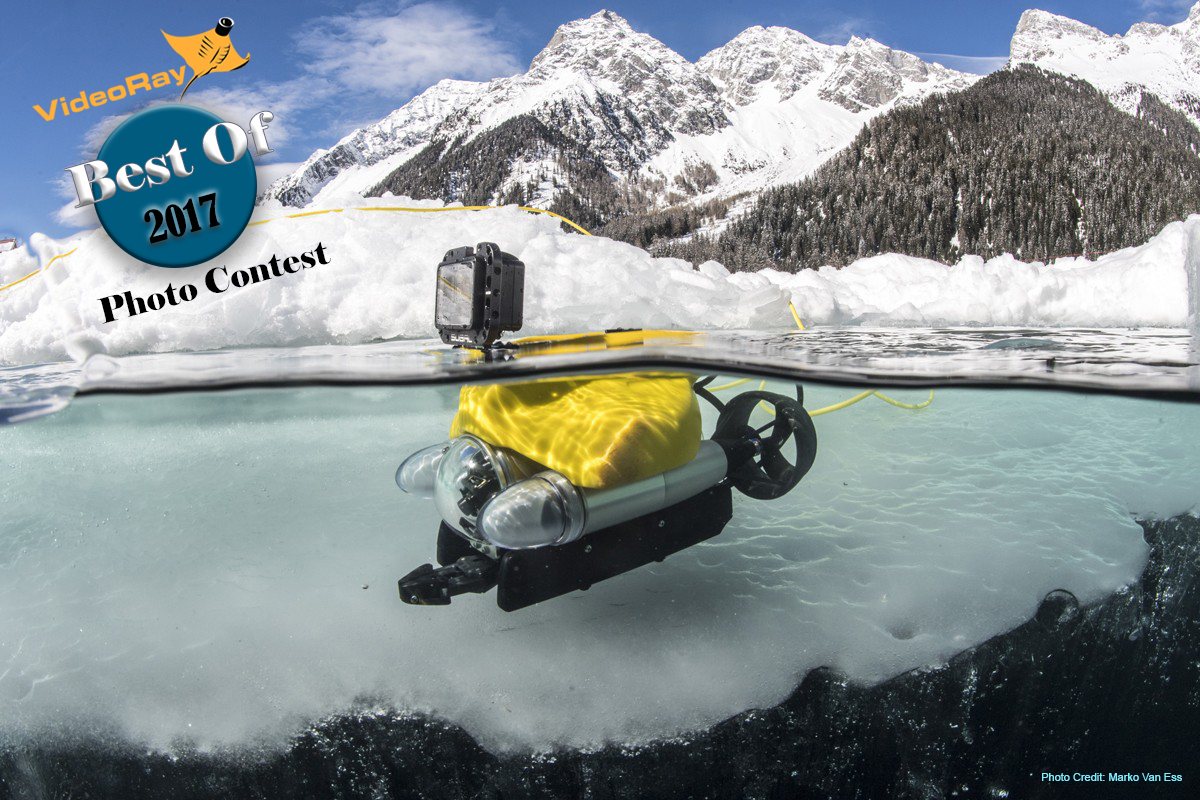 "Best of VideoRay 2017" Photo Contest
Time for VideoRay's annual "Best of VideoRay" Photo Contest! We hope you are having a fantastic 2017 and continue to have endless successes with your VideoRay ROV. As the year is already halfway over (wow!), we are excited to see what you are doing with your VideoRay! We are calling on all VideoRay operators to send us your favorite mission pictures from 2017 for inclusion in our "Best of VideoRay 2017" photo gallery which will be posted on our website.
Please send us up to three (3) high-resolution VideoRay ROV mission images from 2017 - image can be above or below the water surface, with or without an ROV pilot in the image. The has been extended to January 31, 2018, so you still have plenty of time to take photos with your VideoRay ROV!
The top ten (10) images (as determined by VideoRay) will be submitted for the 2018 VideoRay Calendar which will be distributed in early 2018. The Grand Prize for best photo is the latest Go Pro with VideoRay integration. The runner-up will receive a VideoRay Tether Backpack. 
All images submitted will be displayed on www.videoray.com in the "Best of VideoRay 2017" photo gallery, with full photo credits and a link back to your respective website, Facebook page, etc. 
VideoRay ROV Photo Submission Requirements:
Photo must include a VideoRay ROV submersible or operator/console (with a VideoRay logo clearly visible if possible)

Photo must be a high-resolution color image (as high-res as possible, must print to a decent size at 300 dpi to be considered for the print publication)

Include a caption that includes photographers name, date the image was taken, ROV pilot, and brief mission description

Images cannot be retouched or "Photoshopped"

If submitter did not take the image, permission and credit from original photographer is required

Image must be jpg, png, tif or pdf format

Must be submitted by January 31, 2018 for consideration
Click here to view our winners from last year!