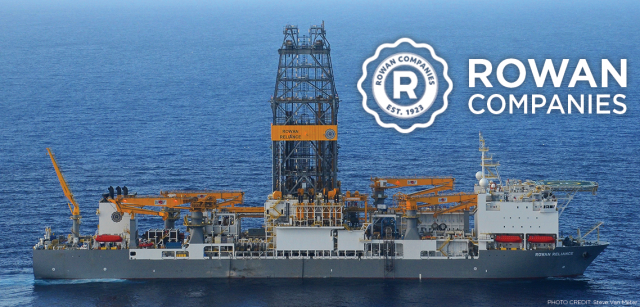 ​ ROVs Now Used for Class-Required Inspections Aboard the Reliance and Relentless
​VideoRay consultants Steve Van Meter and Dean Nafziger recently completed onsite training courses on the Pro 4 Remotely Operated Vehicle (ROV) system for two of Rowan Companies' ultra-deepwater drillships in the Gulf of Mexico. Crew members aboard the Reliance and Relentless are now certified to use Pro 4 ROVs to conduct ABS-approved ballast tank inspections, UWILDs, hull inspections, and thruster inspections.
"The Chief Engineers and OIMs onboard both ships were very pleased with the training and said that both trainers were extremely knowledgeable and helpful," said Rowan's Training and Competency Manager, Tyler Kerps. "Both Van Meter and Nafziger delivered beyond our expectations."