The Cavidyne Model 122 E60 Cavi Blaster has been integrated with the VideoRay Mission Specialist Defender system to provide a safe and cost-effective solution for underwater cleaning. The Cavi Blaster allows operators to clean underwater without damaging the coated surface or releasing harmful toxins into the water.
The Cavitation Cleaner releases microscopic bubbles that attach themselves to marine growth and burst, allowing for the removal of whatever is coating the underwater item that needs to be inspected, measured, or fixed.
Before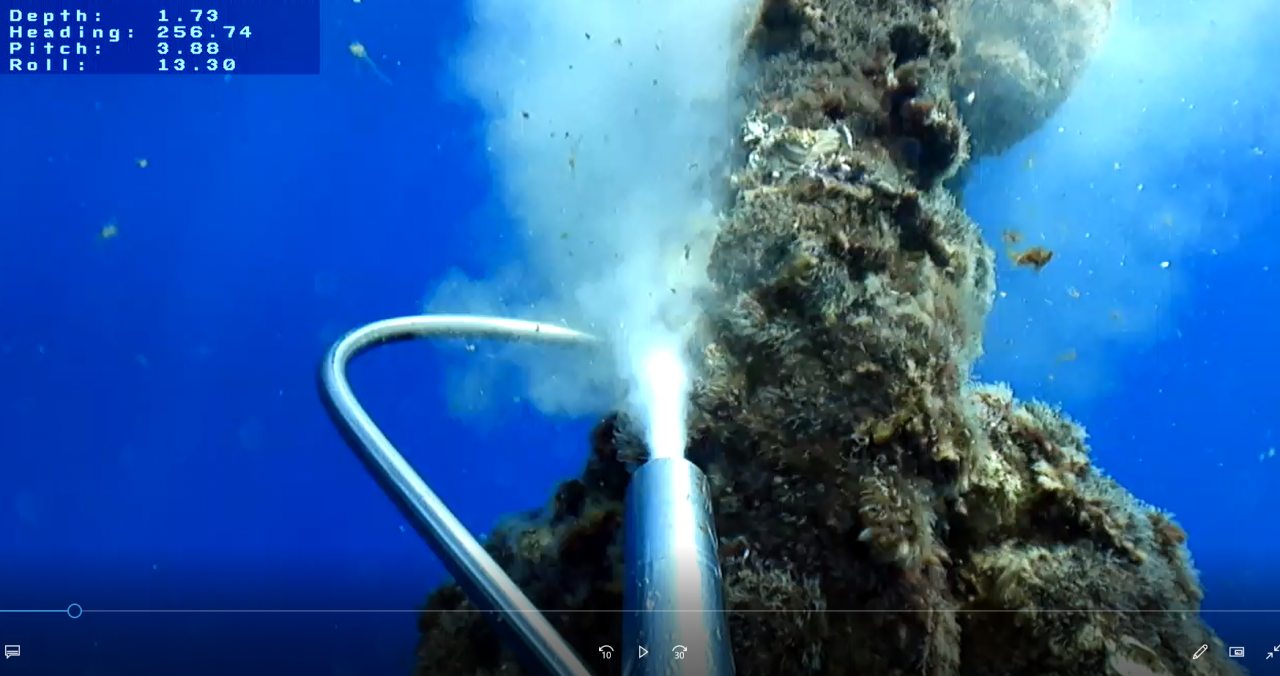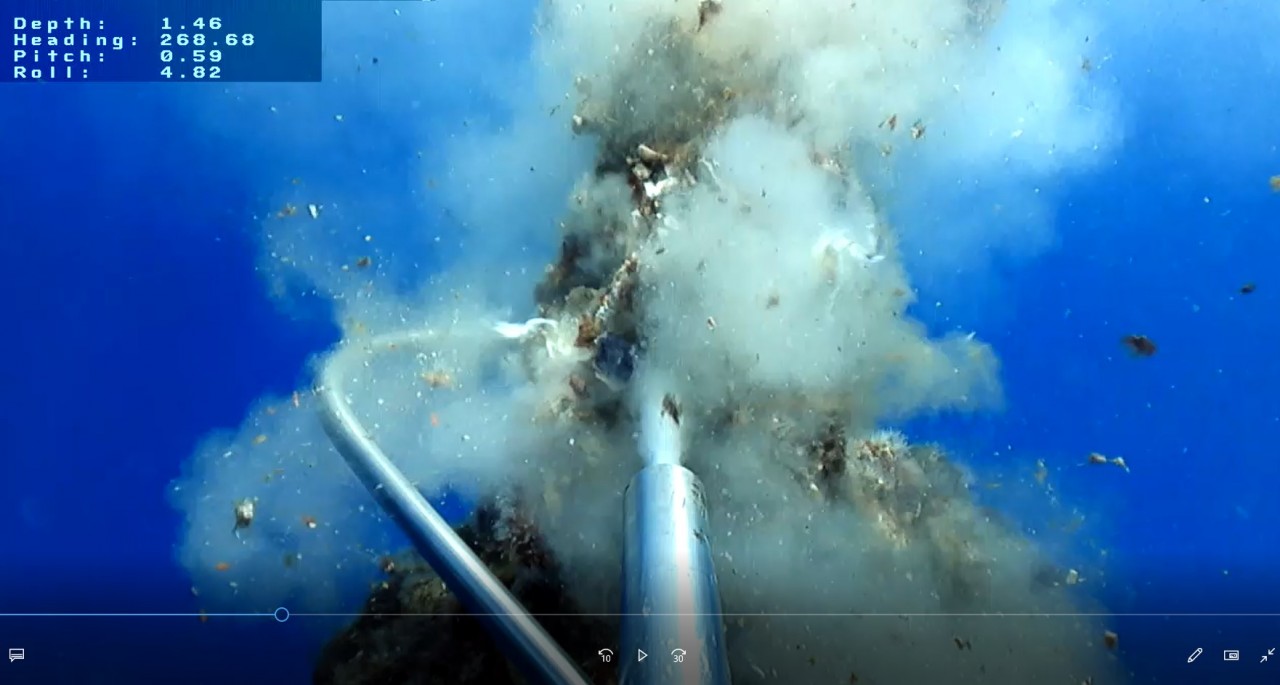 After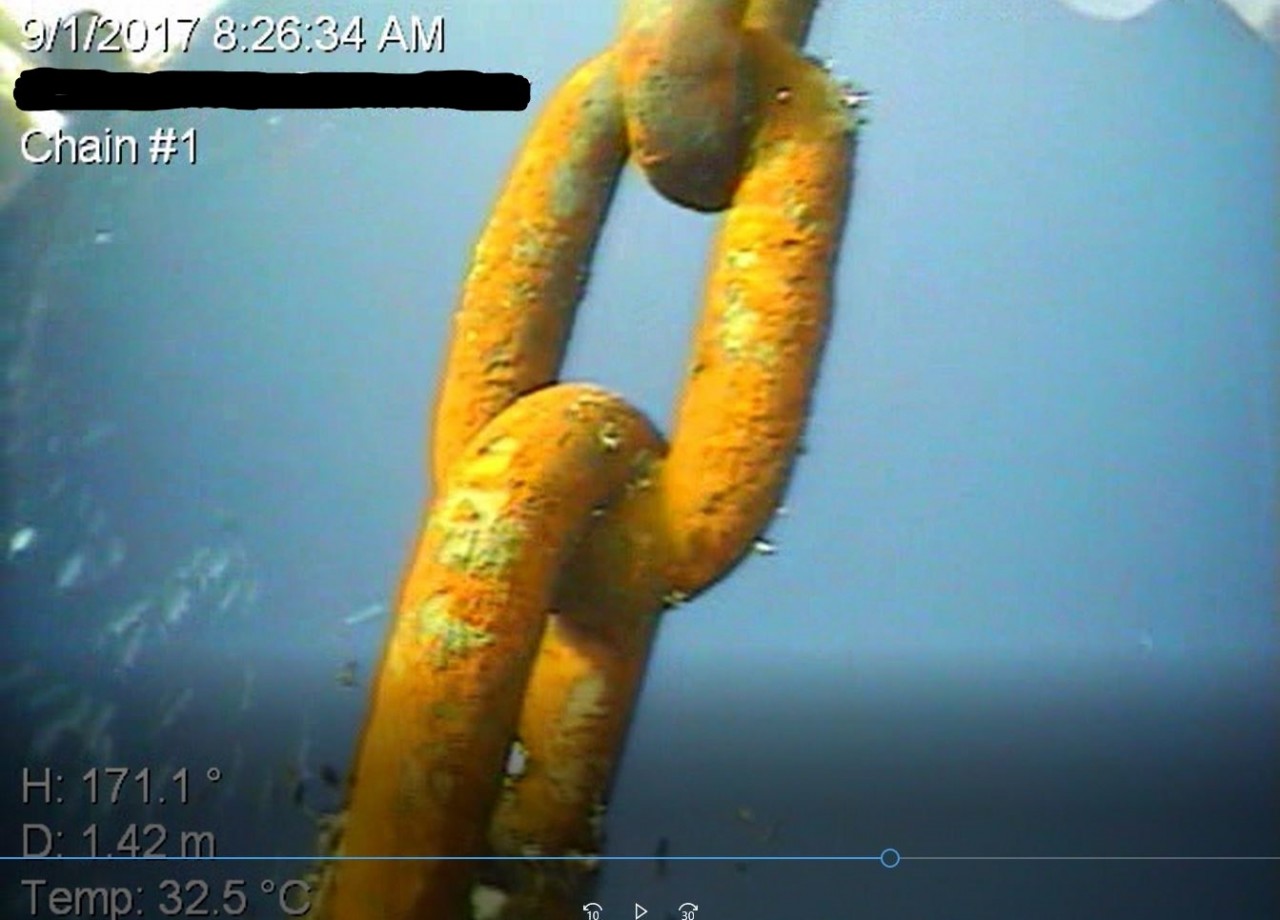 Above photos provided by Proceanic.