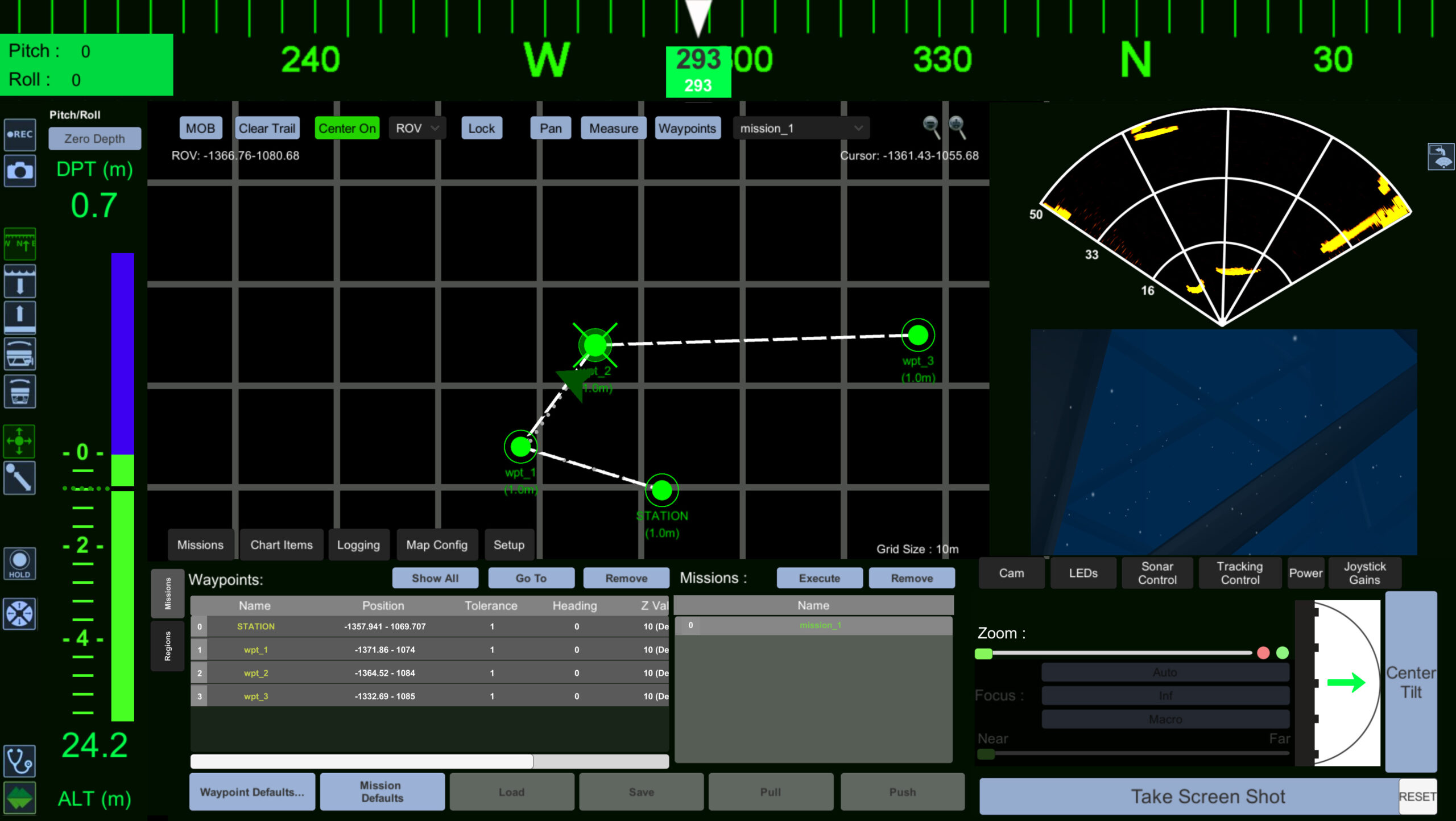 The ERA VideoRay Simulator from ERA Marine models Greensea software operation of the Pro 5 and Defender underwater robotic systems. This high-fidelity simulator provides operational experience for pilot training and mission practice.
To create an immersive experience, the ERA VideoRay simulator reproduces job tasks and underwater conditions for six different mission scenarios. The platform also replicates the use of ROV accessories and tools such as sonar, cameras, manipulators and lights.
Using the ERA VideoRay Simulator protects your assets and increases ROI because it enables pilots to become familiar with the Greensea software interface and piloting controls before deploying the ROV into the water. This simulated training reduces the risk of damaging your robot during an actual mission and enables safer, more efficient operation of the ROV.
First time users are eligible for a 30-day free trial of the ERA VideoRay Simulator platform.
If you attend VideoRay training that includes use of the simulator, you will receive a 20% discount.
Fill out the form below to request more information about the VideoRay Mission Specialist simulator.