EIVA Certified as an Authorized VideoRay ROV Service Center in Denmark
---
In August 2014, long time Danish VideoRay representative EIVA and VideoRay executives met at EIVA's headquarters in Denmark. One of the items on the agenda was the official appointment of EIVA as an authorized VideoRay Service Center.
Read the full story here on EIVA's website.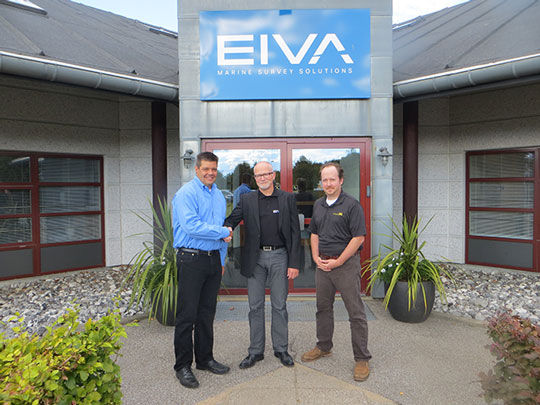 (L toR) VideoRay Vice President of Sales and Marketing Chris Gibson,
EIVA Service & Production Manager Per William Hansen, and VideoRay Channel Sales Manager Shawn Devlin.