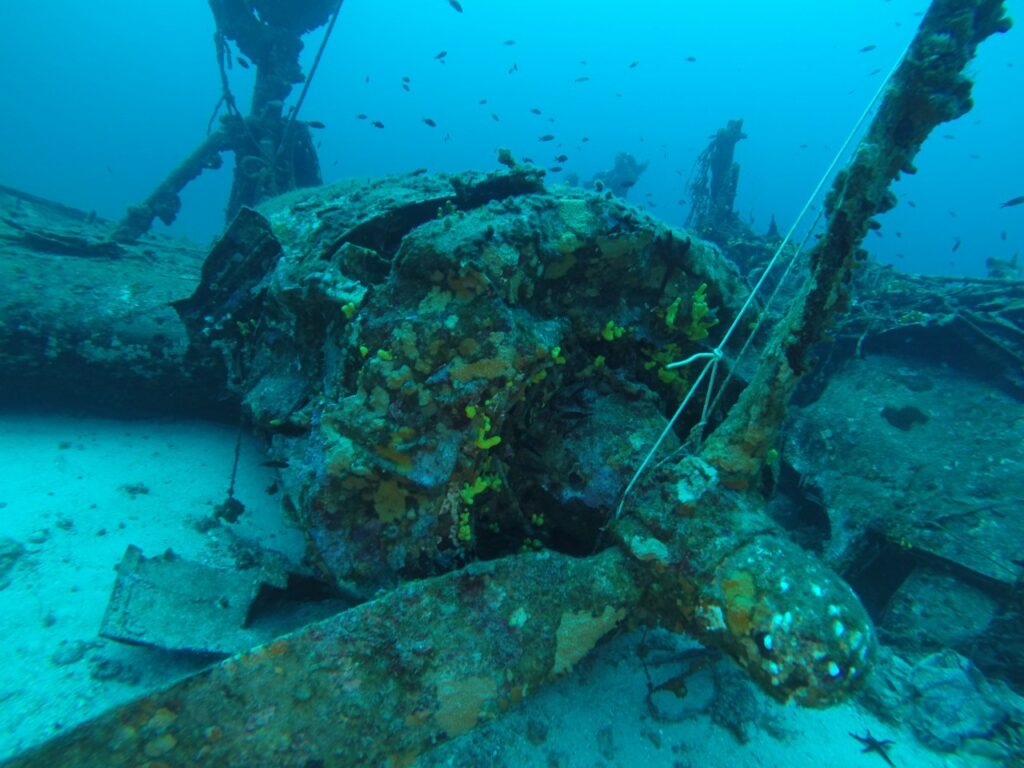 ROV and GoPro® Captured Imagery of ​Tulsamerican to Create 3D Model
A VideoRay Pro 4 Remotely Operated Vehicle (ROV) was deployed in the Adriatic Sea near Vis, Croatia to record video and still images of the sunken B-24 bomber, ​Tulsamerican, as part of an archaeological survey sponsored by the Institute of Nautical Archaeology at Texas A&M University. VideoRay consultant Steve Van Meter assisted with underwater ROV operations on the dives, which took place in late September 2015.
Led by Megan Lickliter-Mundon, the project's goal is to learn more about the wreck itself, document its corrosion for comparison to similar wrecks, and ultimately to create a digital 3D model of the wreck site. "Photos and video can only show so much," said Lickliter-Mundon. "With a 3D model, you get the full scope of the site and can better understand the story." 
The Pro 4 ROV was equipped with a GoPro® camera to capture both standard and high definition imagery of Tulsamerican. "We wanted to use the Pro 4 because the ROV can sustain repeated dives in the deeper sections of the wreck, which are required by this project," said Lickliter-Mundon. "The VideoRay's size and agility allowed us to navigate in and around the delicate fragments of the wreckage."
Tulsamerican sank with three crew members on December 14, 1944 after sustaining damages in an airfight during World War II. Beyond its general significance as a war plane, Tulsamerican is specifically iconic for the residents of Tulsa, Oklahoma, as it was the last B-24 bought and produced by their local aircraft factory. 
For more information on the ​Tulsamerican ​survey, visit the project page on the Institute of Nautical Archaeology