​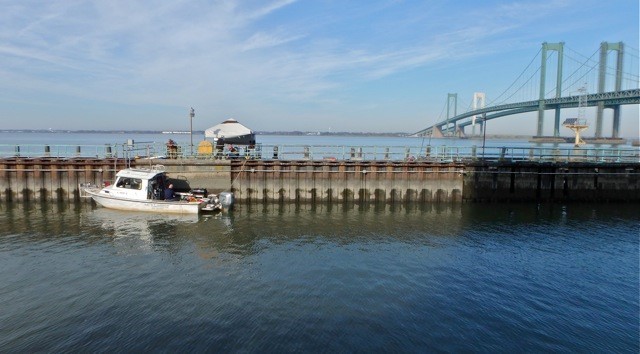 Pro 4 ROV Equipped with BlueView Sonar Inspected Water Intake Structures
A VideoRay Pro 4 Remotely Operated Vehicle (ROV) was recently deployed as part of clean-up efforts on a coal-fired power plant. VideoRay consultant Steve Van Meter supported Hudson Engineering during a water intake structure inspection on Calpine's Deepwater Generating Station near Pennsville, New Jersey. 
Owned and operated by Pepco Holdings, Deepwater Generating Station is a legacy coal-fired plant that is currently being renovated into a more modern Oil & Gas power plant. They plan to use the same intake structures, which pull in water from the nearby Delaware River. The Pro 4 inspection found the intakes to still be in good condition.
Hudson Engineering is a Camden, NJ-based marine engineering firm that provides services across the United States, mainly in the Philadelphia and Delaware Valley waterfront regions. They are currently working with Calpine to reduce emissions from coal-fired plants like the Deepwater Generating Station, without completely shutting down the plants. The coal firing will be replaced by natural gas, a cleaner alternative.