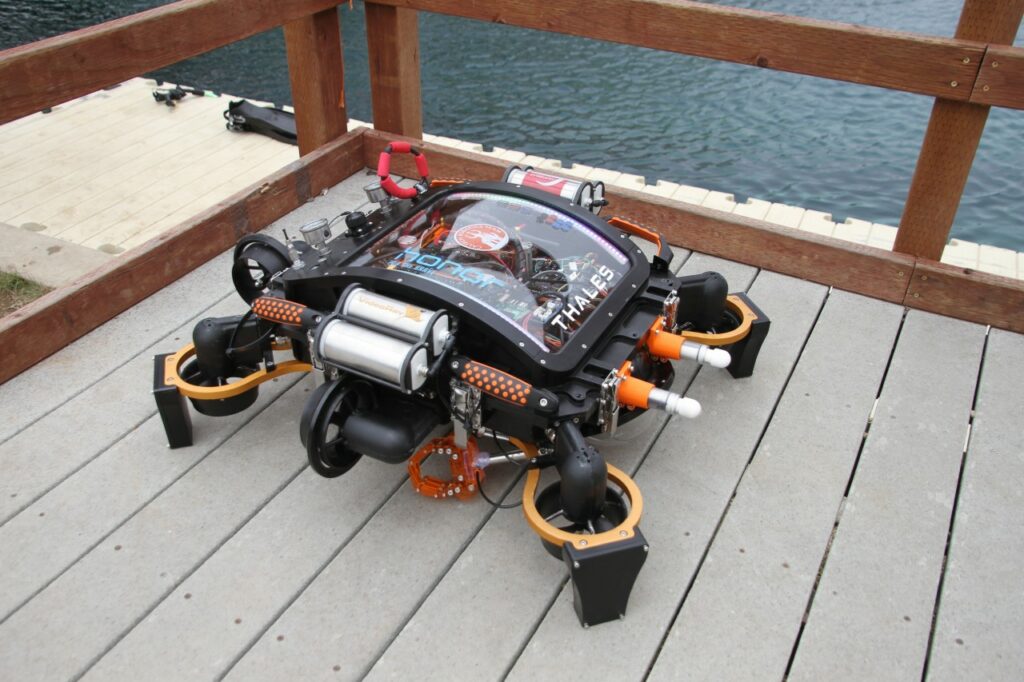 Team's collaboration with VideoRay yields many improvements to design and implementation of new technology
VideoRay thrusters have played a crucial role in many of the winners and top teams at Robosub over the years. At the 2015 competition Mark Fleming, VideoRay's San Diego employee, had a unique offer. Teams who could use the brand new technology in VideoRay's "Mission Specialist" thrusters almost a year before they were commercially available. This allowed VideoRay's engineering group to receive feedback on all aspects of the thrusters – performance, durability, features, and software. While several teams received thrusters, none were as serious or as demanding as Cal Tech's team.
Early in their testing several materials issues arose, and not only did Caltech provide feedback, they wrote a technical paper on their analysis and recommendations. These issues were then addressed before customer shipments. Other suggestions on improvements to control and feedback software are being evaluated for implementation in future releases.
The collaboration with Caltech has resulted in the industry's most powerful, efficient, and advanced thruster in this size and weight category. The fact that is both more powerful and efficient was key to victory in a battery-powered environment like Robosub. Control and feedback are far more advanced than any other option, including VideoRay's previous industry-leading Pro 4 and Pro 3 thrusters.

We greatly appreciate the help we received from Caltech, and look forward to working with their robotics teams for years to come.