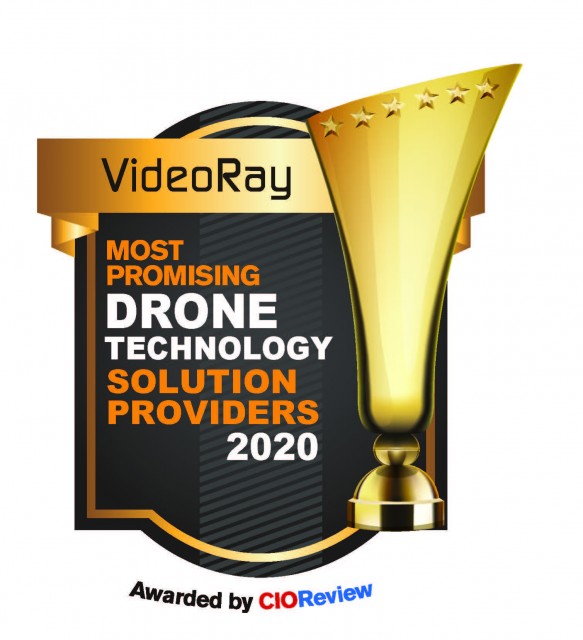 An international technology publication has recognized VideoRay LLC as one of the most promising drone technology solution providers for 2020. CIOReview, in its second annual edition of Drone Tech, identified VideoRay as one of 20 companies "that are at the forefront of tackling the current market challenges with their disruptive solutions."
A full-page article that is focused on VideoRay and its innovations appears in Drone Tech. Here is a link to the article: https://drone.cioreview.com/vendor/2020/videoray. The article is included in the publication's print and digital editions.
CIOReview is a leading technology magazine that provides a peer-to-peer learning platform for featuring the value proposition offered by leading technology providers.