VideoRay CEO Chris Gibson Shares Insights on the Pace and Direction of VideoRay and the ROV industry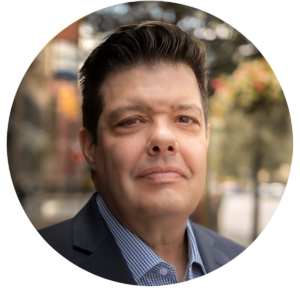 Marine Technology News recently interviewed Chris Gibson, a 20-year veteran of VideoRay who recently became CEO, for his insights on the recent growth and future direction of the company and his outlook for the ROV market.
Chris discusses how the business direction of VideoRay has changed over the past five years with the strategic decision in 2017 to move away from providing low-cost, rugged, "football-sized" inspection-class ROVs. Instead, the company began to develop and market specialized underwater robotic systems that are more technologically advanced and follow military grade standards. As a result, VideoRay has seen their revenue increase 20% to 60% a year for the last four years.
In addition, the company has seen an uptick in the defense market that includes a program of record with the U.S. Navy. Chris notes that the modular design of VideoRay robotic systems meets the Navy's operational reliability standards by enabling onsite change-outs of every working component of the ROV in mere minutes.
The interview also addresses how technology has significantly contributed to ROV adoption, use and growth. Moving the market forward are advances such as multibeam sonar to improve underwater navigation and the miniaturization of sensors and tooling that previously could only be used on larger vehicles. Developing technologies include perceptive and autonomous systems and the use of artificial intelligence to enable better navigation, search and recovery, as well as self-diagnosis of the underwater situation.
While a lot has changed in the inspection-class ROV industry, Chris points out that VideoRay's world-renowned, high-quality customer service will always stay the same.