VideoRay Welcomes U.S. Navy Veteran as Director of Product and Innovation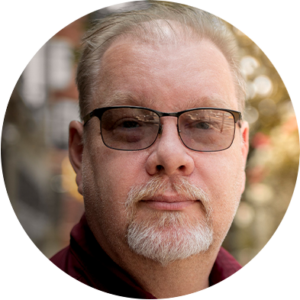 POTTSTOWN, Pa., August 4, 2023 – VideoRay, a global leader in underwater robotic systems, welcomes U.S. Navy veteran Todd Holtz as the company's new Director of Product and Innovation. To support VideoRay's rapid growth, Holtz will play a key role in developing new underwater robotic systems, expanding payloads, enhancing testing and quality control processes, and optimizing new technologies for production.
Holtz served in the U.S. Navy as a Machinery Repairman Second Class (E-5). During that time, he supervised lathe and computer numerical control departments and repaired mechanical systems to support the Navy's surface and subsurface fleet.
Since his service with the Navy, Holtz has gone on to hold design engineering, product development, production processing, intervention engineering and managerial positions with a focus on underwater robotic systems, subsea technical solutions and offshore project support.
"Todd will be a great addition to the VideoRay team. The combination of his unique skills and industry experience will help guide our product development efforts as we bring our new Mission Specialist configurations to market. In this role, Todd will ensure that we understand and meet the needs of our defense, renewable and offshore customers, while retaining our stringent commitment to quality and reliability," said Chris Gibson, VideoRay's Chief Executive Officer.
Holtz added, "I'm thrilled to join VideoRay at such an exciting time of growth. I look forward to working with this team to deliver innovative solutions that will exceed our customers' expectations and set new industry standards."
Todd Holtz can be reached at Todd.Holtz@videoray.com.
About VideoRay
VideoRay Mission Specialist Underwater Robotic Systems have redefined the "inspection class" ROV category. VideoRay systems deliver industry-leading power and maneuverability. The durable modular platform is built to handle heavy payloads and a wide array of sensors and tooling, and these systems can operate at significant depths for hours, days or even months at a time. Mission Specialist robots are used around the world in demanding underwater missions to support national security, first responders, object search and recovery, infrastructure examination and science and research. To learn more about VideoRay, visit videoray.com or call
+1 610-458-3000.
# # #
Media Contact
Lisa Goetz
Schubert b2b
610-269-2100 x244