VIDEORAY INSIGHTS NEWSLETTER – FEBRUARY 2022
Greetings!
We hope you have been enjoying our virtual VideoRay Insights Presentation Series and last month's inaugural issue of this VideoRay Insights Newsletter. As we press on to delivery high quality topics of interest to you, and since both of these activities are relatively new, our initial interest is making sure we are on target.
Please share your thoughts on what topics you would like to see us focus on – Operational and Technical subjects, VideoRay and Industry News, Case Studies, Panel Discussions, other ideas? Let's partner together to make this a mutual endeavor to best meet your needs – we value your input. Send your feedback and ideas to insights@videoray.com.
Virtual VideoRay Insights Presentation Series
February 17, 2022 - Registration is open
Ubuntu for VideoRay Users
10:00 – 10:30 AM EST
Scott Tevis, VideoRay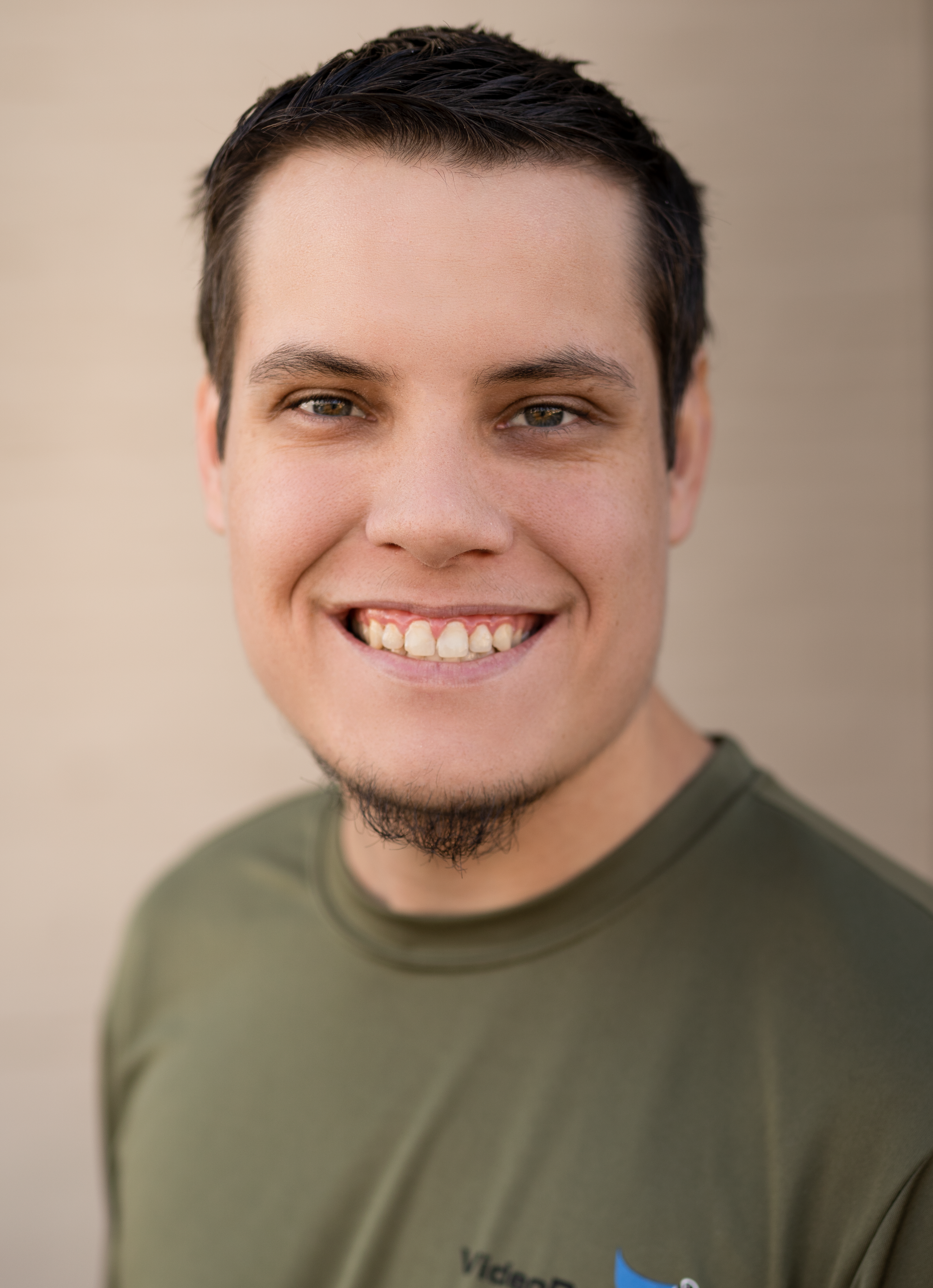 VideoRay recognizes that many users are not as familiar with Ubuntu, the operating system used in Mission Specialist systems, as they are with Microsoft Windows.  This presentation will unlock the secrets and help you get more comfortable while working with your Defender or Pro 5.  Even if you know the basics, there are sure to be a few tips that can help you be more productive and better able to diagnose system and operational problems. 
Highlights of the New Greensea Workspaces
10:30 – 11:00 AM EST
Arely Hernandez, VideoRay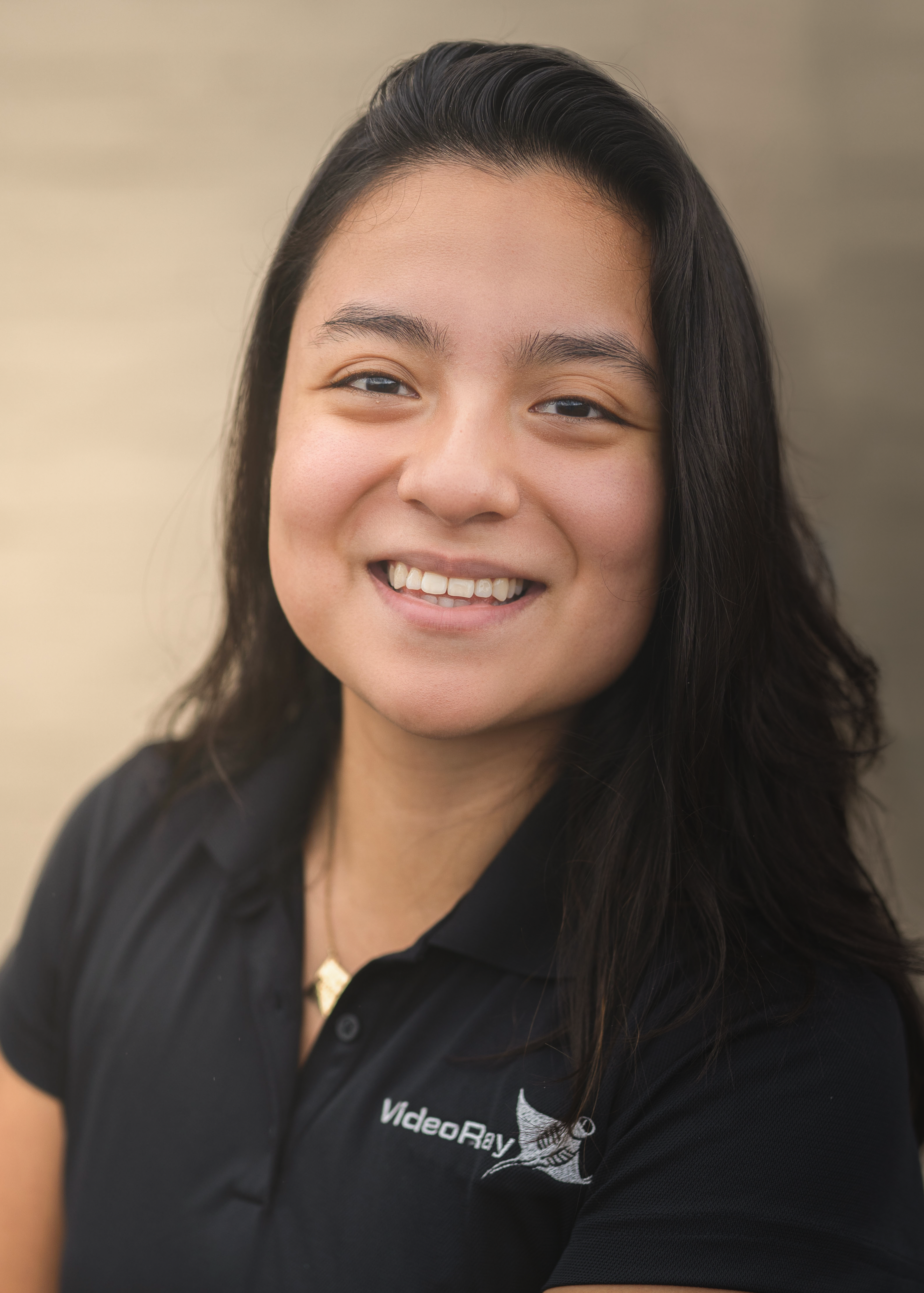 EOD Workspace has received an extensive overhaul to optimize it for operation on the VideoRay Splashproof Controller touch screen tablet.  The non-military version of Workspace is also being separated into Professional Workspace, which includes autonomous navigation and control features, and Workspace, which does not. This presentation will highlight the enhancements of the Workspace product line and explain the differences among the products. 
Upcoming Presentations, with more to be added - Mark your calendar
March 17, 2022 – Discover the Hidden Treasures in VideoRay's Educational Resources Library – Presented by Jeff Orlowski, VideoRay
April 21, 2022 – Pipeline Leak Investigation in Challenging Conditions – Presented by Tom Glebas, VideoRay 
May 19, 2022 –Mastering Autonomous Control – Using Jog Commands and Waypoints – Presenter TBA
June 16, 2022 – Optimizing Your Sonar Image Quality – Presented by Tom Glebas, VideoRay
Demand for Remote Operation and Streaming Video is Rising
Here is a quick overview of how to set up remote control and/or streaming on a Mission Specialist.

An intermediary computer can be connected to the operator control console using TeamViewer over a LAN or WAN to allow remote control* and/or viewing. If desired, the intermediary computer can then share its screen with other remote viewers using your favorite virtual meeting app. 
For detailed set up instructions and more information, continue reading the full article [here].
* Control is currently limited to autonomous vehicle controls, such as jog controls or missions. 
Secchi Disk / Clump Weight

The Harte Research Institute of Texas A&M University conducts numerous fish studies in the Gulf of Mexico using their VideoRay Defender.  At different sites and times, the water visibility can affect the quality of the data they collect, which can impact the way they conduct their transect operations.  To help quantify the visibility and "normalize" their data, Jennifer Wetz and her team has created the modified Secchi Disk / Clump Weight seen here.  For more information about the Secchi Disk / Clump weight, its construction and use, continue reading the full article [here].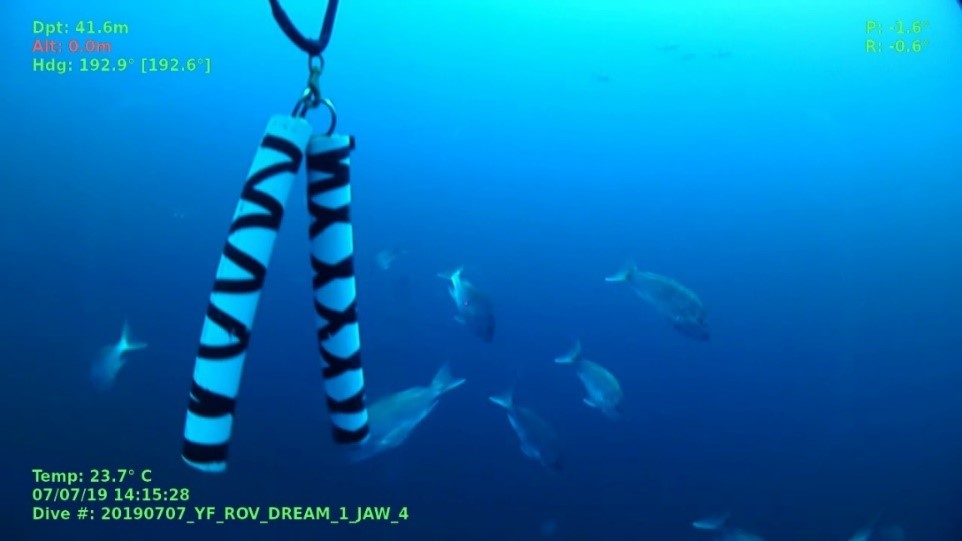 Operator Tip of the month – Lessons from the field
Save the Monkey
There are several instances when tether handlers should have a safety backing them up on the tether (and maybe holding them too) while launching or retrieving an ROV…..
Continue reading the full article [here].
Technician Tip of the Month  – Lessons from the shop
Watch out for WI-FI
While operating or diagnosing issues with Mission Specialist systems, pay close attention to the Network settings. In order to connect to a vehicle,the wired network must be connected to the vehicle, and VideoRay recommends turning off the WI-FI so that it does not conflict with….
Continue reading the full article [here].
FAQ of the month – Be "in the know"
Q How can I contact VideoRay Technical Support?
A We're here to help you using whichever method is easiest for you.  Here are the ways to reach Technical Support: 
Website form:  https://videoray.com/support/#request-support

 

Phone: +1 610-458-3000, Option 1

 

Fax: +1 610-458-3010

 

Remote PC Control Session: via TeamViewer by appointment

 

Augmented Reality Session: via TeamViewer Assist AR by appointment

 
Group Meeting Apps:  Teams, Zoom, etc. by appointment

 

Personal Messaging Apps:  WhatsApp, SnapChat, etc. by appointment

 
* For an appointment, contact support via email or phone. 
Phone Service Hours:  M-F, 8:00 AM – 8:00 PM Eastern Time 
Regional Authorized Service Centers also offer technical support locally.  See: https://videoray.com/contact-us/locate-dealer-or-service-center 
Survey Question of the month – Be counted
What is the deepest you have used your VideoRay?
Submit your response [here].
Product of the month – Be informed
The Mission Specialist Expeditionary Splashproof Controller – Tablet computer with removable side controller pods that can be used by itself with ROV on-board batteries and is also the same computer used in the surface supplied power Workhorse Splashproof Controller. 
Read more about the Expeditionary Splashproof Controller [here].
Quote of the month – Be amused
"If you can't show me a picture or video, it didn't happen."  Steve Van Meter 
Email us your favorite ROV relatable quote – for a chance to win a VideoRay T-shirt!*
Photo of the Month - Be inspired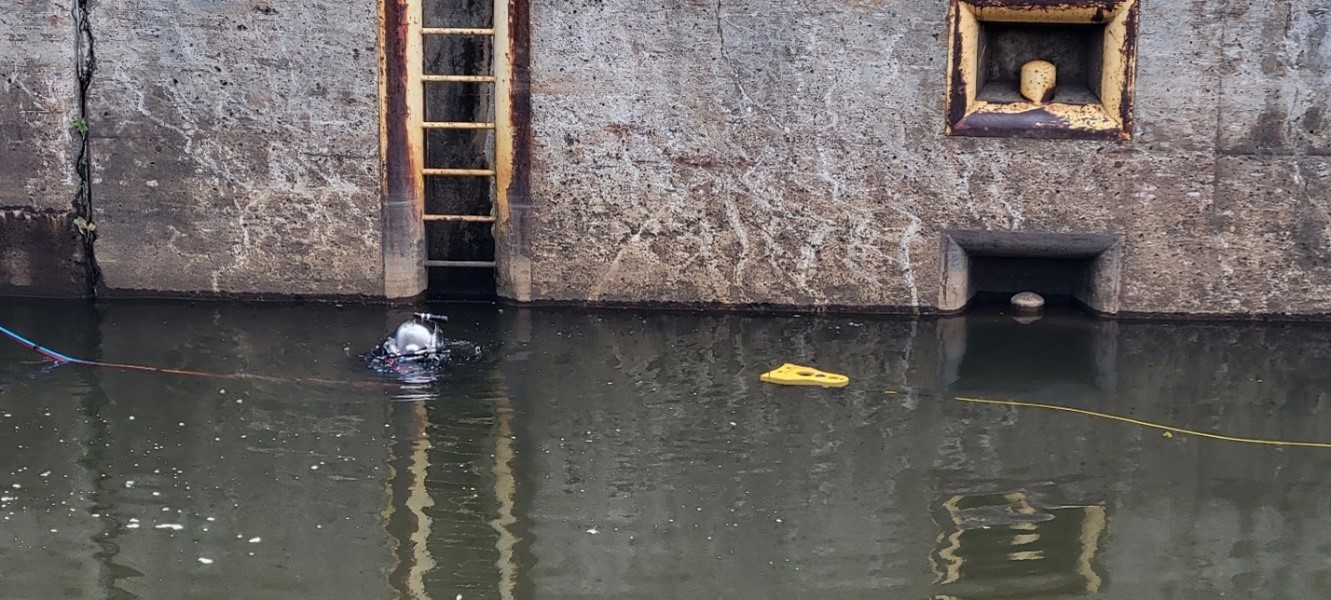 A diver with the US Army Corps of Engineers and VideoRay Pro 5 meet face-to-face in Lock 4 of the Allegheny River during an inspection training exercise. 
Photo by Tom Glebas, VideoRay 
Email us a caption for this photo, or your own VideoRay related photo – for a chance to win a VideoRay T-shirt!*  
Last month's photo caption winner – Scott Krelle 
"A brilliant photographer captures a rare sighting of a Pro5 looking quite startled as it plummets toward frigid waters below"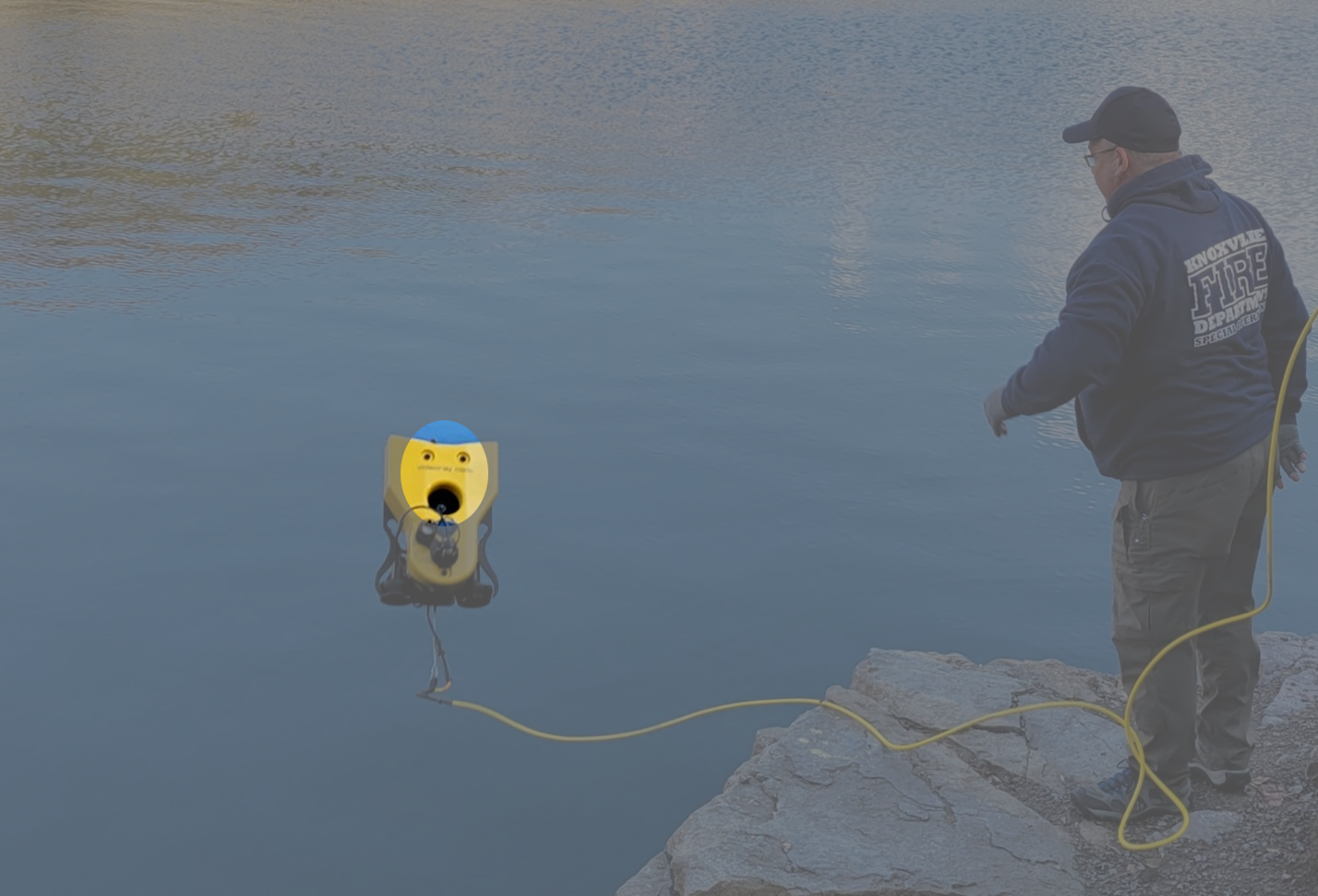 VideoRay Training
In-person classes are being offered in Key Largo, FL and at VideoRay's San Diego, CA office.
On-site classes are also available.
Live virtual classes are now being offered… anywhere you want.
Self-paced virtual training lessons can be found in VideoRay's Training Library any time you want [here]. 

Email training@videoray.com or call 610-458-3000 and ask to speak to the Training Coordinator for more information about in-person classes. 
Upcoming Classes 
Pro 4 Basic Operator, Key Largo, FL, February 15 – 17, 2022

 

Mission Specialist Basic Operator (Defender and Pro 5), San Diego, February 21 – 24, 2022

 
Pro 4 Advanced Maintenance, Pottstown, PA, March 3 – 4, 2022

 

Tether Termination, Pottstown, PA, March 7, 2022

 

Mission Specialist Advanced Maintenance, March 8, 10, 2022

 
See more class dates and register online [here].
VideoRay Events
Oceanology International, March 15-17, 2020, London, England, Booth E-250

 

OTC (Offshore Technology Conference), May 2-5, 2022, Houston, TX, Booth 2347

 

CBSOA (California Boating Safety Officers Association), April 11-13, 2022, South Lake Tahoe Resort, CA

 

IPF (International Offshore Wind Partnering Forum), April 26-28, 2022, Atlantic City, NJ

 

HYDROVISION International, July 12-14, 2022, Denver, CO

 
VideoRay Dealer Spotlight

Tom Crossmon has been a VideoRay user for almost 20 years and formed Crossmon Consulting in 2008 with the goal of helping families by performing difficult drowning victim recovery.  With over 30 years of experience in Search and Rescue/Recovery, Light Salvage, Historical Exploration, and much more, Crossmon Consulting brings first-hand experience to support VideoRay customers and their projects and clients. In addition to being a VideoRay Dealer, Tom is a certified VideoRay Instructor.
In December of 2021, Tom Crossmon delivered a captivating Insights presentation where he shared highlights of his vast knowledge in underwater search and recovery.  You can find his presentation and a growing list of many more [here].
Tom is currently preparing for a first-ever project in Western Lake Superior to salvage a 22 ton tugboat from 250' depth using only a VideoRay Defender to do all the bottom rigging.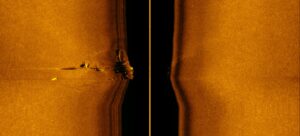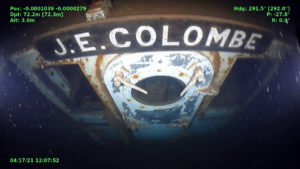 -Side scan sonar and VideoRay Defender image of the sunken J. E. COLOMBE tugboat as it sits on the bottom.
Learn more about Crossmon Consulting at:  https://crossmonconsulting.com/