Tom Crossmon
Captain, St. Louis County Sheriff's Rescue Squad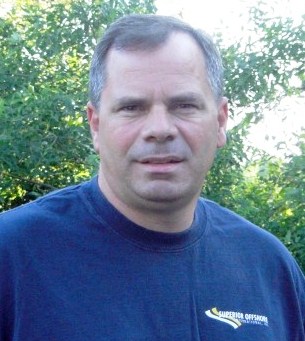 Tom Crossmon has been conducting drowning searches and recoveries for over 30 years with the St. Louis County Sheriff's Rescue Squad in Minnesota and for the last 8 years as captain. The SLCSRS has pioneered the use of MicroROVs and sonar in recovering drowning victims, and used evidence discovered with their VideoRay since 2004 when they recovered their first drowning victim. Since 2004 they have recovered several more bodies and a great deal of evidence to assist in closing cases for federal, state, and local agencies.
Tom recently started Crossmon Consulting LLC, which conducts teaching and underwater searching. The firm has its classes approved by Police Officers Standards and Training (POST) for accreditation. Crossmon Consulting LLC has conducted searches for homicide victims, and as well as other inspections and consultation.

VIPS 2013 Presentation:
Searching for Evidence and Human Bodies With an ROV
(Thursday 11:00 - 11:45 am)
Previous VIPS Presentations

2012: Conducting Efficient and Successful Search & Rescue Missions with an ROV

2011: Drowning Victim Recovery Case Studies
2009: What to Do When Everything Goes Wrong
2008: Technology-Based Search & Rescue
Wide Area Search Techniques
2007: Technology & Techniques for Conducting Public Safety Searches