Tom Glebas
Vice President, Product Management, Technical Support & Documentation - VideoRay LLC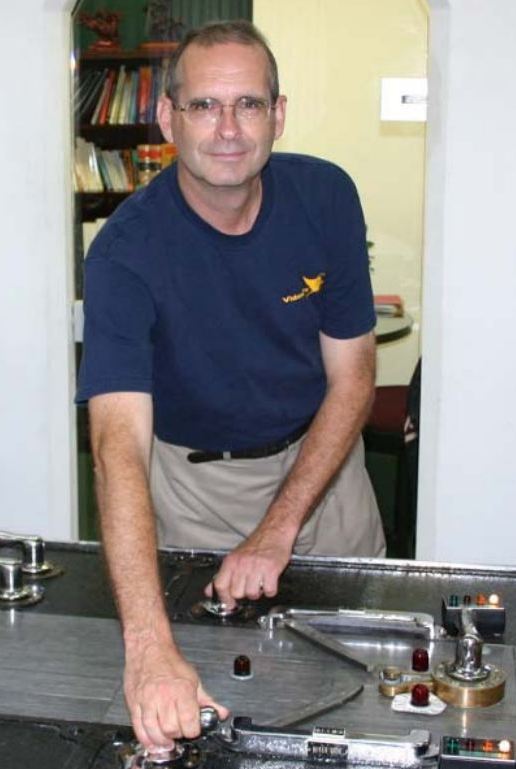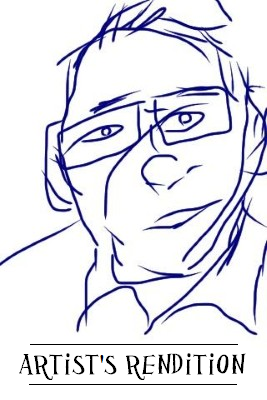 As VideoRay's Vice President of Product Management, Technical Support & Documentation, Tom Glebas contributes to the design and manufacturing processes for VideoRay products and ensures that customers know how to use them and provides support for customers who have problems. In addition to working in the factory, Mr. Glebas has been engaged in numerous field operations and advanced prototype systems development and testing for new technologies such as 3D HD, autonomous and remote control, and tandem systems.
Mr. Glebas is also the author of numerous VideoRay documentation and training materials and has provided instructor training and on-site training for customers. He regularly updates and maintains three different technical support sites for VideoRay users - an online interactive User Manual, the discussion forum-style ROVInfo.com, and ROVFAQ.com.
Note: The Artist's Rendition of Tom Glebas was drawn by his brother Francis Glebas, a writer/director and storyboard artist who has worked on several Disney animated films. In addition to sketching his brother, Francis's resume includes Aladdin, The Lion King, Pocahontas, and The Hunchback of Notre Dame to name a few.
Previous VIPS Presentations & Workshops

2012: Integrating New Accessories (PAM Workshop)
Professional Training Course: Advanced Operations & System Management
2009: The Essential Upgrader's Guide to the Pro 4
Choosing the Right Accessory for Your Project (please contact VideoRay about obtaining this presentation)
2008: ROVs in Aquaria - Challenges and Tips for Round-the-Clock Operation

Return to Abstracts
View All Presenters