David Phillips
Undersheriff, St. Louis County Sheriff's Office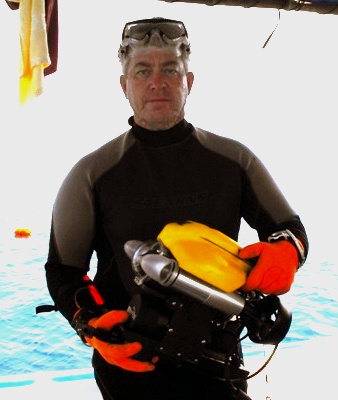 David Phillips has 25 years of law enforcement experience, and has worked as a Patrol Sergeant, Tactical Team Leader and Commander, and Liaison to the St. Louis County Rescue Squad. Dave currently is second in command of the Sheriff's Office and serves on the Western Lake Superior Area Maritime Security Committee and Arrowhead Joint Terrorism Task Force.
Dave is also a VideoRay Certified Instructor and has conducted operator trainings for many public and private agencies including New York Police Counter-terror division, United States Coast Guard, Miami-Dade Police Dive Team, U.S. Army Corp of Engineers, among others. As a VideoRay consultant, he has travelled the United States and several countries on a wide variety of missions ranging from jobs on Gulf of Mexico oil rigs and searches for missing persons in Norway and Ecuador, to equipment demos in Southeast Asia.
Dave has been a certified diver since 1977 and enjoys cruising Lake Superior with his family on their boat, "Kristarah".

VIPS 2013 Presentation: Using MicroROVs to Penetrate Ship Wrecks and Subsea Structure: Challenges with Current and Entanglement (Friday 10:00-10:45 am)
Previous VIPS Presentations & Workshops

2012: Working in Strong Currents
2011: VideoRay Expeditions to the Site of the USS Houston: Indonesia / Case Study: M/V Princess of the Stars Tragedy