Jeffrey Snyder
SeaVision Underwater Solutions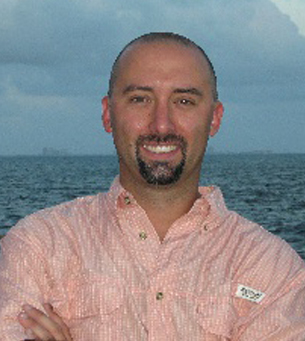 Mr. Jeff Snyder is the President of SeaVision Underwater Solutions, Inc. He carries over 14 years of experience conducting marine operations to suport diving and salvage activities, underwater survey operations, and engineering design and construction projects. His background includes extensive training and experience in a variety of diving systems and deck operations, the use of sonars for conducting underwater searches, and the application of geophysical techniques for performing subsurface investigations into the design and monitoring of proposed and ongoing marine dredging projects.
Mr. Snyder received his M.S. in Geosystems from the Massachusetts Institute of Technology, a B.S. in Geology from Duke University, and a graduate certificate in Geographic Information Systems from the University of New Haven. He possesses a U.S.C.G Merchant Mariner License, and he is an American Congress of Surveying and Mapping Certified Hydrographer.

VIPS 2013 Presentations:
Deploying the Pro4 in the NYC Water Supply System for Deep Water Recovery
(Friday 11:00-11:45 am)