Portable and deployable underwater homeland
security technology
Modular Design, Unlimited Possibilities

VideoRay Mission Specialist Series vehicles are designed and built with flexibility in mind. The modular design enables easy maintenance and seamless integration with a variety of tools for a custom solution to your underwater challenges.
Common defense applications:
Explosive ordnance disposal (EOD)
Intelligence, surveillance, reconnaissance (ISR)
Mine countermeasures (MCM)
Meteorology
Port security inspections
Search and rescue/recovery
Ship hull inspections
Surveillance and reconnaissance
ROV Systems Engineered for Defense
VideoRay's unique combination of portability and deployability makes us a leader in underwater homeland security technology. Our ROVs are durable and dynamic, which gives them the ability to work in rapid currents and to crawl along ship hulls. Whether you need a submersible to substitute for divers in hazardous underwater environments or aid divers during inspections, VideoRay has your back on the front lines.
VideoRay ROVs can already be found in navies, coast guards and port authorities around the globe, including the U.S. Coast Guard and U.S. Navy, police departments from New York to San Francisco, the Royal Netherlands Navy, the Norwegian Navy and the Saudi Border Guard. These agencies have often seen immediate returns on their investments, completing successful missions within a few weeks of receiving their VideoRay ROV system.
Ongoing research conducted by the U.S. Department of Defense Counter Terrorism Technology Support Office, Dutch and Australian Navies, NATO, and other governments and universities ensures that the latest advances in search, identification and render-safe technologies will be based on VideoRay technology as the platform of choice.
Mission Specialist Defender
The Defender ROV configuration is designed for greater control of the vehicle position and supporting heavier payloads. This system is well suited for demanding missions like rendering unexploded ordnances safe. The addition of third-party software makes the Defender a popular system for very demanding homeland security applications.
The Pro 5 is designed to handle missions with size, space, weight and deployment speed constraints. It builds on the strengths of the Pro 4 but adds more thrust, longer tether lengths, higher-resolution video and the advantage of the Mission Specialist modular systems.
"VideoRay ROVs are the best robots in the world.
They are robust and of a very high quality.
We think it's the best of its kind."
"Our team works offshore on export-cable repair and installation in UK waters.
VideoRay ROV's have consistently exceeded our expectations."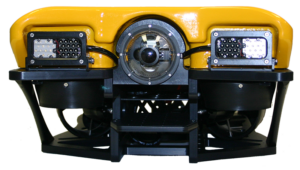 Take your missions to
NEW DEPTHS.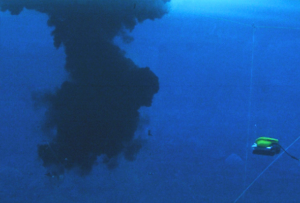 Explosive Ordnance Disposal U.S. Navy EOD The United States Navy Explosive Ordnance Disposal (EOD) Units have one of the most dangerous mission's assigned to military
Read More

Fill out the form below and a sales representative will be in touch with you soon.