A simple solution for aquaculture tasks and
inspections
Modular Design, Unlimited Possibilities

VideoRay Mission Specialist Series vehicles are designed and built with flexibility in mind. The modular design enables easy maintenance and seamless integration with a variety of tools for a custom solution to your underwater challenges.
Common aquaculture applications:
Net inspection
Mooring inspection
Feeding assessment
Fish husbandry
Fish loss assessment
Mort removal
ROV Systems for Aquaculture
VideoRay ROVs offer a simple and cost-effective solution for necessary aquaculture inspection work with pens, nets, mooring points, stock health and feeding—without the expense and liability of divers. The portable ROV system can easily be moved around the platform by one person to confirm the integrity of mooring points and access areas of interest on both the interior and exterior of the netting.
Our submersibles and accessories are designed so you can quickly perform critical tasks like identifying potential fish loss through rapid net inspections, finding expensive lost equipment, performing regulatory compliance work, monitoring feeding habits and recovering morts. Incorporating ROVs also helps to reduce potential safety risks and eliminates exposing divers to unsafe conditions. Our agile and simple-to-pilot submersible can be equipped with up to 600 meters (2,000 feet) of tether and captures high-quality video and still images.
Mission Specialist Defender
The Defender ROV configuration is designed for greater control of the vehicle position and supporting heavier payloads. The addition of third-party software makes the Defender a popular configuration for harsh environments and stronger currents.
The Pro 5 is designed to handle missions with size, space, weight and deployment speed constraints. It builds on the strengths of the Pro 4 but adds more thrust, longer tether lengths, higher-resolution video and the advantage of the Mission Specialist modular systems.
Engineered
for Aquaculture
"VideoRay ROVs are the best robots in the world.
They are robust and of a very high quality.
We think it's the best of its kind."
"Our team works offshore on export-cable repair and installation in UK waters.
VideoRay ROV's have consistently exceeded our expectations."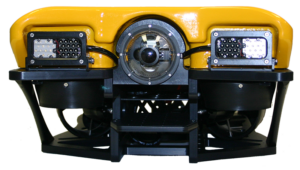 Take your missions to
NEW DEPTHS.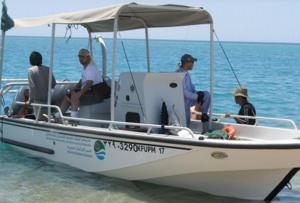 Science & Research Submerged Recovery & Inspection Services Submerged Recovery & Inspection Services used a VideoRay Pro4 ROV to complete more than 223 km (139
Read More

Fill out the form below and a sales representative will be in touch with you soon.