Versatile,
reliable and durable ROV technology
Modular Design, Unlimited Possibilities

VideoRay Mission Specialist Series vehicles are designed and built with flexibility in mind. The modular design enables easy maintenance and seamless integration with a variety of tools for a custom solution to your underwater challenges.
Common wreck diving applications:
Internal damage inspection
Rapid site survey assessment
Commercial diver observation
Confined area inspection
ROV Systems for Wreck Diving
The VideoRay ROV has been used to observe and explore shipwrecks around the world, including historic sites such as the USS Arizona, RMS Lusitania and HMHS Britannic, as well as other historic archaeological sites, U.S. Coast Guard wreck investigations and recreational artificial reefs.
In fact, a VideoRay ROV was the first underwater robot to capture images of the interior of the USS Arizona as she lies in Pearl Harbor, Hawaii, and explore previously unseen areas of the RMS Lusitania as she lies off the southern coast of Ireland. With depth ratings up to 1,000 meters (3,280 feet) and a small footprint with powerful thrusters, the VideoRay submersible can enter never-before-explored confined areas to capture high-quality video all while battling extreme conditions.
VideoRay underwater drones can also function as a time-saving predive tool to scout sites and formulate dive plans by identifying potential hazards and ascertaining visibility and current conditions without wasting valuable bottom time.
Attach a high-resolution imaging sonar to a VideoRay submersible for target location, then send it in for a closer look or even explore inside tight openings in the wreck—all while leaving the wreck undisturbed.
If divers are needed, they can also get to the wreck faster by following the high-visibility yellow tether to the site. VideoRay Mission Specialist ROVs are capable of carrying 1080p television-broadcast-quality cameras down and into historic wrecks.
Mission Specialist Defender
The Defender ROV configuration is designed for greater control of the vehicle position and supporting heavier payloads. The addition of third-party software makes the Defender a popular configuration for harsh environments and stronger currents.
The Pro 5 is designed to handle missions with size, space, weight and deployment speed constraints. It builds on the strengths of the Pro 4 but adds more thrust, longer tether lengths, higher-resolution video and the advantage of the Mission Specialist modular systems.
Engineered
for Wreck Diving
"VideoRay ROVs are the best robots in the world.
They are robust and of a very high quality.
We think it's the best of its kind."
"Our team works offshore on export-cable repair and installation in UK waters.
VideoRay ROV's have consistently exceeded our expectations."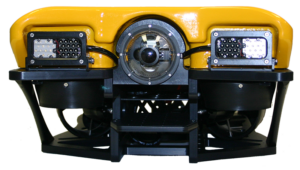 Take your missions to
NEW DEPTHS.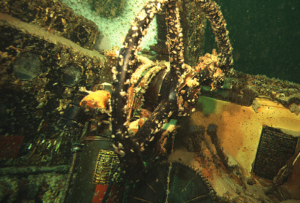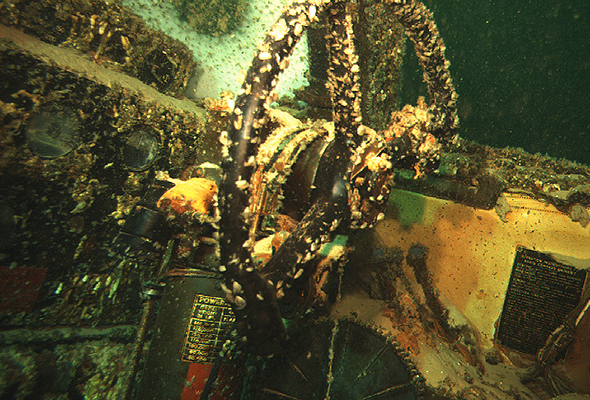 Wreck Diving National Park Service The National Park Service's Submerged Resources Center (SRC) has explored several historic underwater wrecks in U.S. waterways with the VideoRay
Read More

Fill out the form below and a sales representative will be in touch with you soon.