Is your VideoRay ROV ready to perform at its best when you need it? Just like you need an annual check-up, your VideoRay system can benefit from a thorough inspection by our experts.
For only $275, we will go over your system thoroughly, performing a 30-point inspection while replacing your submersible's main domes, light domes, and o-rings. Any and all additional upgrades or services that the equipment requires will be sent to you in an itemized list for review. You can then decide what items make sense for you (if any,) and be assured that your system is working at its best.
Our support team will be notified once the form has been submitted and they'll be in contact with the additional requirements. VideoRay recommends not returning your equipment until you've spoken with one of our support technicians to ensure the service is processed in the best manner possible. They can be reached at:
support@videoray.com or +1 610 485 3000 Option 1.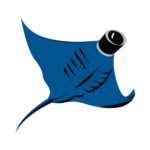 ROV
Cartridge Seals – checking oil levels and physical corrosion/contamination
Motor Shafts – checking for bent shafts on all motors
Main Domes – replacing main domes
Light Domes – replacing light domes
Main Hull Corrosion – checking main hull and thruster tubes for signs of extensive corrosion
Termination Block Whips – checking whip for any physical damage
Basic Functions Test – running ROV through Basic Functions QC
Pressure Test – Pressure testing ROV to 300psi
ICB
Hardware Date Check – checking hardware under panel to ensure everything is up to date
Software Check – checking software on PC to ensure everything is up to date
Functions Check – running ICB through QC checks
Tether
Physical Connector Check – checking for rust or separating molding on tether connectors
Continuity Check – checking for good connections between all tether pins
Function Test – checking tether with systems to ensure no LIM system faults are present
Your system will be evaluated for warranty work and available upgrades. Any identified work will be presented to you for approval – if your system is under warranty all warranty work will be performed at no charge with your consent.