VideoRay is a leader in underwater ROV technology. We're looking for forward thinkers who are driven to push the boundaries of technology and innovation to join our team. 
VideoRay's headquarters are located in Pottstown, PA approximately 30 miles northwest of Philadelphia. Our satellite offices are located in San Diego, CA and Dallas, TX.
Opportunities at VideoRay
Controller - Government Accounting Experience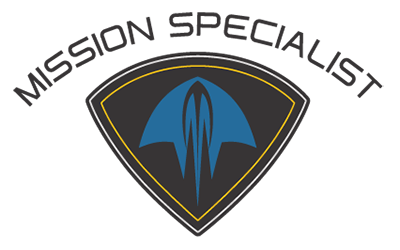 RESPONSIBILITIES:
1. Government Accounting
a. Ensure business operations comply with applicable FAR (Federal Acquisition Regulation), DFARS (Defense Federal Acquisition Regulation Supplement), and CAS (Cost Accounting Standards) regulations.
b. Stay updated on regulatory changes and adapt internal processes accordingly.
2. Contract Compliance
a. Ensure contracts are executed and managed in compliance with relevant regulations and company policies.
b. Collaborate with legal and project management teams to address contractual and financial issues.
3. Cost Accounting
a. Thorough understanding costs (G&A, Overhead, Direct)
b. Managing and developing rate structures
c. Managing and developing project accounting
4. Audits
a. Coordinate external and internal audits, providing necessary documentation and support during audits.
b. Address audit findings and implement corrective actions as needed.
5. Financial Reporting
a. Prepare and present accurate and timely financial reports to senior management.
b. Ensure a monthly accurate and timely close.
c. Identify deficiencies and opportunities.
d. Implement and maintain robust financial controls and procedures to ensure the accuracy of financial reporting.
e. Collaborate with department heads to ensure budget adherence and financial goals are met.
6. Leadership
a. Provide leadership and mentorship to the accounting team.
b. Foster a culture of compliance, accuracy, and continuous improvement.
REQUIREMENTS
• Bachelor's degree in Accounting, Finance, or a related field. CPA or CMA certification is highly desirable.
• 3-5 years of experience in a financial leadership position, preferably in a government contracting environment.
• Must be a self-starter, have critical thinking skills and have the ability to challenge results.
• Thorough understanding of FAR, DFARS, and CAS regulations.
• High-level proficiency in Excel and BI tools.
• Excellent communication and interpersonal skills.
• Ability to work effectively in a dynamic and fast-paced environment.
A Plus:
Experience with Deltek Costpoint ERP.
Experience with Cognos.
If you are interested in employment at VideoRay, please visit the ZipRecruiter link below to fill out an application and provide your resume.
https://www.ziprecruiter.com/job/eaf0bd6a
VideoRay LLC is an EEO employer and does not discriminate based on race, religion, color, national origin, gender, sexual orientation, age, disability, veteran status, or any other protected category.
Join a team of innovators