ROVs for Broadcast TV & Film Production
Versatile, reliable and
durable
ROV technology
Modular Design, Unlimited Possibilities

VideoRay Mission Specialist Series vehicles are designed and built with flexibility in mind. The modular design enables easy maintenance and seamless integration with a variety of tools for a custom solution to your underwater challenges.
Common broadcast TV and film production applications:
SD and HD video recording
Confined area inspection
ROV Systems for TV & Film Production
Reality and documentary television programs are widely popular, making the need for submersible camera technology to capture and characterize footage underwater more prevalent. VideoRay ROVs can be outfitted with the latest fiber optic, fully controllable, high-definition cameras offering a simple, cost-effective and diverse solution to capturing high-quality underwater footage. The submersible is capable of accessing deep, dangerous and confined areas unattainable by divers, and there is no limit to how long it can be submerged and capturing footage. VideoRay Mission Specialist ROVs are capable of carrying 1080p television-broadcast-quality cameras down and into historic wrecks for television and film production companies shooting for National Geographic, History Channel, and Discovery Channel.
Because of the Mission Specialist Series modular platform, a variety of external HD cameras and accessories can be configured to meet your mission's requirements. VideoRay has developed several HD configurations ranging from cost-effective compressed HD video recorded at the source to fully uncompressed fiber optically transmitted video in just about every professional format available. Our goal is to meet the needs of the shooter, then deliver the most effective HD rig for the job.
Using VideoRay ROVs reduces potential safety risks and eliminates exposing divers to unsafe conditions. The agile and simple-to-pilot submersible can be equipped with up to 600 meters (2,000 feet) of tether and can access depths up to 1,000 meters (3,280 feet). If needed, the basic onboard camera also delivers standard-definition video and still images directly to the ROV computer's hard drive that can be easily accessed, edited and delivered in popular video and image formats.
Mission Specialist Defender
The Defender ROV configuration is designed for greater control of the vehicle position and supporting heavier payloads. The addition of third-party software makes the Defender a popular configuration for harsh environments and stronger currents.
The Pro 5 is designed to handle missions with size, space, weight and deployment speed constraints. It builds on the strengths of the Pro 4 but adds more thrust, longer tether lengths, higher-resolution video and the advantage of the Mission Specialist modular systems.
Engineered for
Broadcast TV & Film Production
"VideoRay ROVs are the best robots in the world.
They are robust and of a very high quality.
We think it's the best of its kind."
"Our team works offshore on export-cable repair and installation in UK waters.
VideoRay ROV's have consistently exceeded our expectations."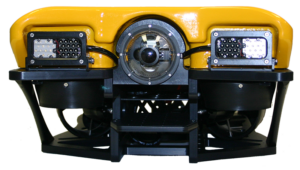 Take your missions to
NEW DEPTHS.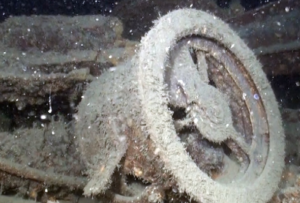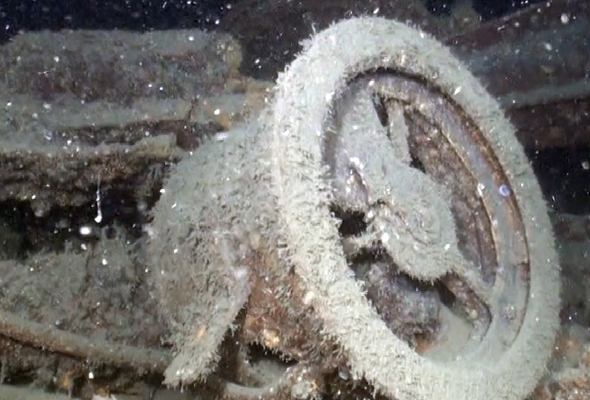 Film Production Dark Secrets of the Lusitania The United States Navy Explosive Ordnance Disposal (EOD) Units have one of the most dangerous mission's assigned to
Read More

Fill out the form below and a sales representative will be in touch with you soon.