ROV for Science & Research
Fully
customizable
ROV technology for ocean science research and study
Modular Design, Unlimited Possibilities

VideoRay Mission Specialist Series vehicles are designed and built with flexibility in mind. The modular design enables easy maintenance and seamless integration with a variety of tools for a custom solution to your underwater challenges.
Common science and research applications:
Environmental monitoring
Hydrographic assessments
Marine life observation and monitoring
Habitat observation and monitoring
University research and monitoring
Underwater archaeology
ROV Systems Engineered for Science and Research
Many projects investigating underwater archaeology or marine life and their habitats involve long periods of observation—something ideally suited to VideoRay ROV capabilities. VideoRay ROVs are rugged tools that can be easily transported and deployed from small boats or through long holes in ice, enabling them to collect data in locations where no other technique would work. From swimming nose to nose with great white sharks to exploring under the sea ice of Antarctica, there's no job too tough for a VideoRay ROV.
The capabilities of VideoRay ROVs include collecting water and soil samples with the manipulator arm, monitoring water parameters with a sonde, measuring and scaling objects with lasers, and determining metal thickness with gauges. Educational possibilities are also endless with remote Internet ROV piloting capabilities and interactive aquarium exhibits at museums around the world.
Mission Specialist Defender
The Defender ROV configuration is designed for greater control of the vehicle position and supporting heavier payloads. The addition of third-party software makes the Defender a popular configuration for harsh environments and stronger currents.
The Pro 5 is designed to handle missions with size, space, weight and deployment speed constraints. It builds on the strengths of the Pro 4 but adds more thrust, longer tether lengths, higher-resolution video and the advantage of the Mission Specialist modular systems.
Engineered for
Science & Research
"VideoRay ROVs are the best robots in the world.
They are robust and of a very high quality.
We think it's the best of its kind."
"Our team works offshore on export-cable repair and installation in UK waters.
VideoRay ROV's have consistently exceeded our expectations."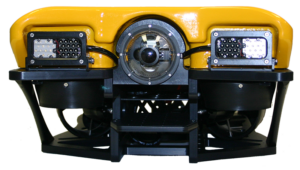 Take your missions to
NEW DEPTHS.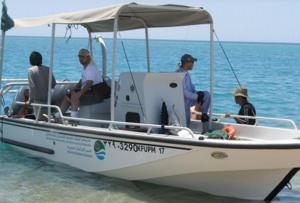 Science & Research Submerged Recovery & Inspection Services Submerged Recovery & Inspection Services used a VideoRay Pro4 ROV to complete more than 223 km (139
Read More

Fill out the form below and a sales representative will be in touch with you soon.