A global leader in underwater
remotely operated vehicle
(ROV) technology
Established in 1999, VideoRay has worked with technology and mission partners across the world to develop user-operated and autonomous ROV tools built for real-world applications.

Today, VideoRay ROVs are used in many industries for a wide range of missions including homeland security, search and rescue, infrastructure inspection and more.
We pride ourselves on our ability to develop innovative technology for our easily operated and maintained underwater robotic systems while also offering personalized customer support.
As a leader in observation class ROVs, VideoRay works directly with underwater accessory manufacturers to develop their products around the size and payload capacity of VideoRay submersibles. When you purchase a VideoRay professional ROV system, you have the choice of the best sonars, positioning systems, metal thickness gauges, cathodic protection, water quality and radiation measuring devices available.
VideoRay is located in the borough of Pottstown, PA, approximately 30 miles northwest of the city of Philadelphia.
Discover More about VideoRay's
History and Company Culture

Big Brothers Big Sisters: Beyond School Walls
Studies have shown that only 56% of students reported having a school staff person to go to for school problems and just two-fifths had someone in school to talk to about personal problems. That's an awful lot of students with something to say and no one to listen.
Young people in Big Brothers Big Sisters School-Based mentoring programs show an increase in academic performance, feel more competent academically, are less likely to skip school and feel that that they would attend and finish college.
VideoRay is proud to have partnered with BBBS since 2013. Mentors from VideoRay get two 1-hour visits from their "little" each month during the school year. They are dedicated to building life-long relationships and creating a positive impact on the lives of the children they meet through the BBBS program.
"I have known my Big Brother for 2 years. Since I met George I haven't been shy when meeting new people. My Big Brother helps me do my homework. He tells me to do the right thing. The best thing about George is that he's a great guy and cool to hang out with. I would never want to leave George. He's like my real brother."
-Little Brother Raquon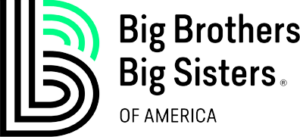 MATE: Marine Advanced Technology Education Center

The MATE (Marine Advanced Technology Education) Center's mission is to help prepare America's future workforce for ocean-related occupations. The MATE Center utilizes information from employers to improve and develop educational programs with a focus on marine technology.
The Center focuses on community college education and creating strong links between high schools and community colleges, technical schools, four-year institutions, research institutions, and industry, government, military, and labor organizations. The highlight of the year for MATE is the MATE ROV Competition which holds both a regional and a national event annually.
VideoRay strongly believes in fostering marine robotics education and is proudly involved with supporting MATE and the ROV Competition. Each year VideoRay employees and consultants participate in the regional and national events by judging, assisting in logistics, and more importantly by providing an underwater view and video record of the action with VideoRay ROVs.
VideoRay also supports the robotics teams and institutions by offering used tether and polycarbonate domes for their projects at a drastically reduced price.