New Contracts and Partnerships Drive Innovation & Revenue Growth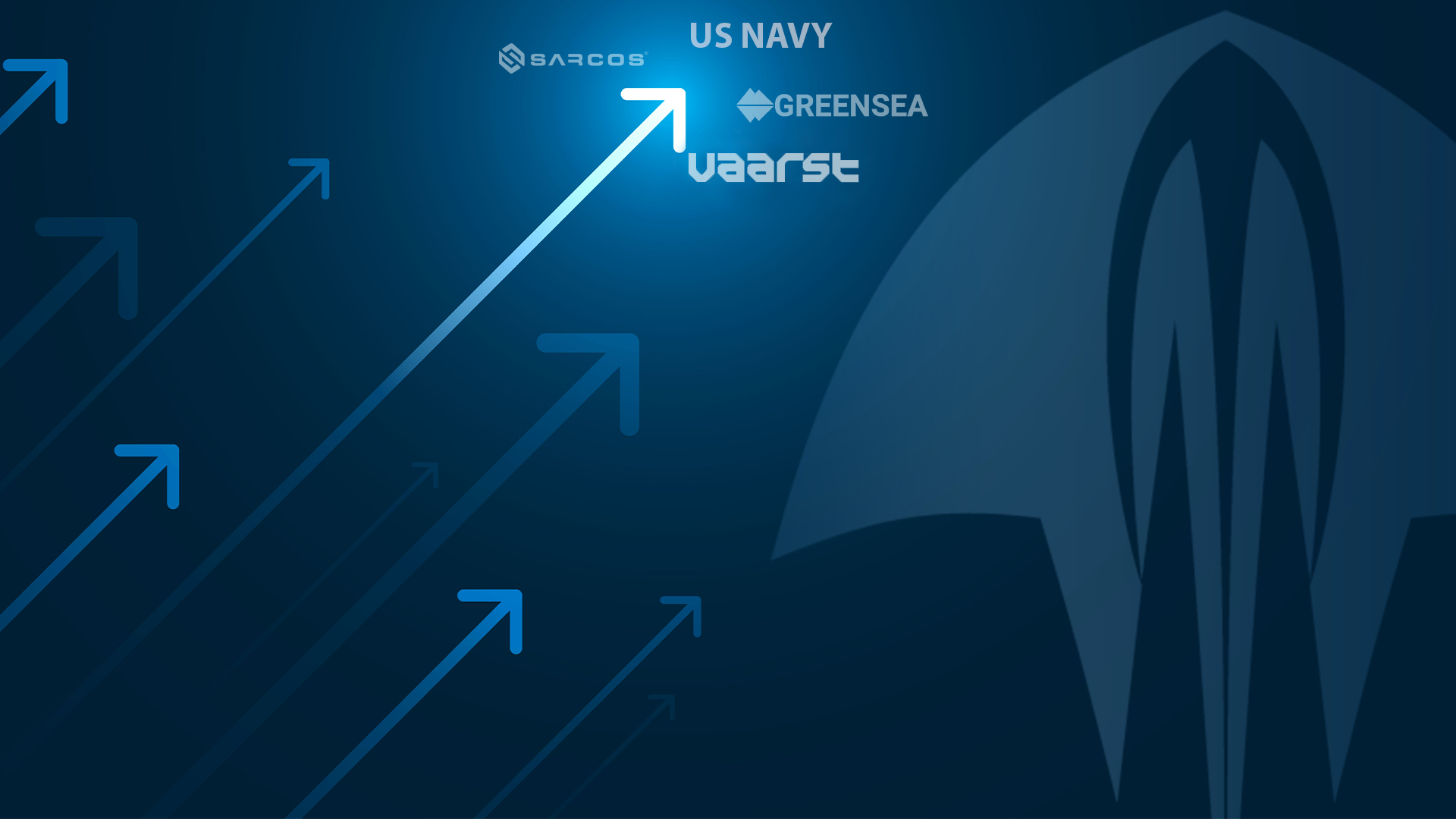 New contracts and partnerships in 2022, as well as the cultivation of ongoing relationships, have enabled us to develop innovative technology and expand capabilities in a way that will benefit our customers in many markets for years to come. These contracts and partnerships have also catapulted VideoRay to revenue growth of approximately 45 percent over 2021, continuing a three-year annual growth trajectory of more than 30% per annum.
Here are several key developments from 2022:
In March, we worked with Sarcos Robotics to reach an unprecedented depth milestone of more than one kilometer in an open-water demonstration of their Maritime Mine Neutralization System (M2NS). M2NS is an underwater autonomous mine neutralization system comprised of Guardian® Sea Class robotic arms mounted onto VideoRay's Defender system. Continued testing and advancement of this program are expected to help accelerate commercial solutions.
In August, we announced a large, diverse order by the U.S. Navy for the Defender Mission Specialist underwater robotic systems. The Navy is standardizing on VideoRay Defender systems due to superior capabilities, flexibility, and upgradability of the many systems deployed since 2019. This contract will bring the U.S. Government Maritime Expeditionary Standoff Response (MESR) Fleet to over 100, with more artificial intelligence and mine countermeasure capabilities to be added.
VideoRay also partnered with Vaarst and Greensea Systems to enable easier and more efficient modeling of undersea assets. Built on the OPENSEA® open architecture software framework, Vaarst's SubSLAM X2 system requires only camera inputs from our Defender system to generate real-time point cloud models. 3D reconstructions are created while moving without positioning or navigation systems that are typically required to register imagery. This capability makes it possible for inspectors to perform precise measurements and time-lapsed comparisons at a lower cost.
The technologies developed with these partners – and others – have many commercial applications, and we're excited to bring these advances to all our customers. We have already begun rolling out these new solutions and will continue over the next several months by introducing new Mission Specialist modules.
Our leadership team expects tremendous revenue growth to continue in 2023 as the U.S. Navy finalizes the MESR systems program of record.
About VideoRay
Delivering its first ROV system in 2000, VideoRay has annual revenue exceeding $30 million and is the world's leading manufacturer of underwater, portable, inspection-class ROVs. VideoRay underwater robots help prevent terrorism, find and retrieve objects, inspect infrastructure both inland and offshore, and keep divers safe from hazardous conditions. Operators prefer VideoRay systems because they are optimized for intuitive operation, performance, size, weight, payload and deployment speed. 
To learn more about VideoRay, visit videoray.com or call +1 610-458-3000.
# # #
Media Contact
Deb MacKenzie
Schubert b2b
dmackenzie@schubertb2b.com
610-269-2100 x228