Mission Specialist Series
Customizable Remotely Operated Vehicles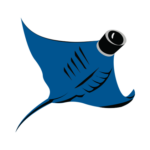 Don't get boxed in with an off-the-shelf ROV package that doesn't meet your needs. VideoRay Mission Specialist ROVs are customizable and flexible platforms that use a system of interchangeable, modular components. Our experts work with you to design your Mission Specialist ROV with the exact sensors, tools, depth rating, and thrust needed for the job at hand so you get everything you want and nothing you don't.
The modularity of VideoRay's Mission Specialist technology enables easy maintenance, fast repairs, simple upgrades, and seamless integration across configurations. Each configuration consists of several modules developed by VideoRay or our tool and sensor specialist partners so you know that you're receiving the highest quality parts made exactly for your system.
Module options include:
Cameras with a range of resolutions
LED lighting
Efficient yet powerful thrusters
Power systems ranging from 75 Volts to 1600 Volts
Communications modules using either fiber or copper
Manipulators
Positioning and sensors for radiation, water quality, and metal thickness
Imaging and multibeam sonars
And more!
Integration with third-party modules is our primary goal, we never retrofit accessories to a standard ROV. This means our range of power, communication, and mounting options accommodate almost every compact tool or sensor.
Open architecture software from Greensea Systems comes standard with Mission Specialist vehicles. Greensea's software integrates control, navigation, sensors, diagnostics, and data management into a single user interface, and provides the marine industry's most advanced navigation, control, and autonomy. Similar to the Mission Specialist vehicles, Greensea's software is modular, meaning that it can easily adjust to integrate new configurations. Together, these technologies provide a powerful, comprehensive, modular robotic system that is ready to take on challenging tasks.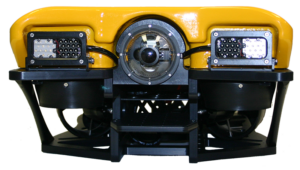 Take your missions to
NEW DEPTHS.

Fill out the form below and a sales representative will be in touch with you soon.