NEWS:
VideoRay Acquires Blue Ring Imaging's AI Capabilities to Vastly Improve the Efficiency of Unmanned Systems.
Read the press release
Industry-leading underwater robotic systems designed to be:
VideoRay's reliability is well-known throughout the industry. Whether you need your ROV every day or shelve it for months at a time, you can be sure your VideoRay will work the way you need it to—every time. VideoRay guarantees parts and service availability for new VideoRay manufactured systems for 10 years from purchase date.
Whether you are operating in remote areas or tight spaces, VideoRay's portability allows you to accomplish your mission in otherwise difficult situations. What's the ideal place for a VideoRay mission? Wherever you need to go.
With minimal training, operators can quickly become seasoned, confident ROV pilots. Our software is intuitive to use so our operators can be self-sufficient and conduct successful missions.
Professional ROVs and underwater robots built with tough tasks in mind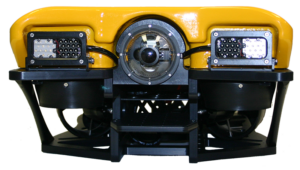 Take your missions to
NEW DEPTHS.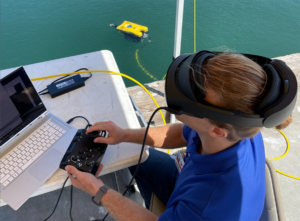 VideoRay, the producer of the Mission Specialist Defender robot recently selected by the US Navy for underwater mine detection and disposal, announced today that it has successfully acquired Blue Ring Imaging, a St. Petersburg, Florida-based innovator in 3D visualization, multi-view perception, and simulation for unmanned systems.
Read More