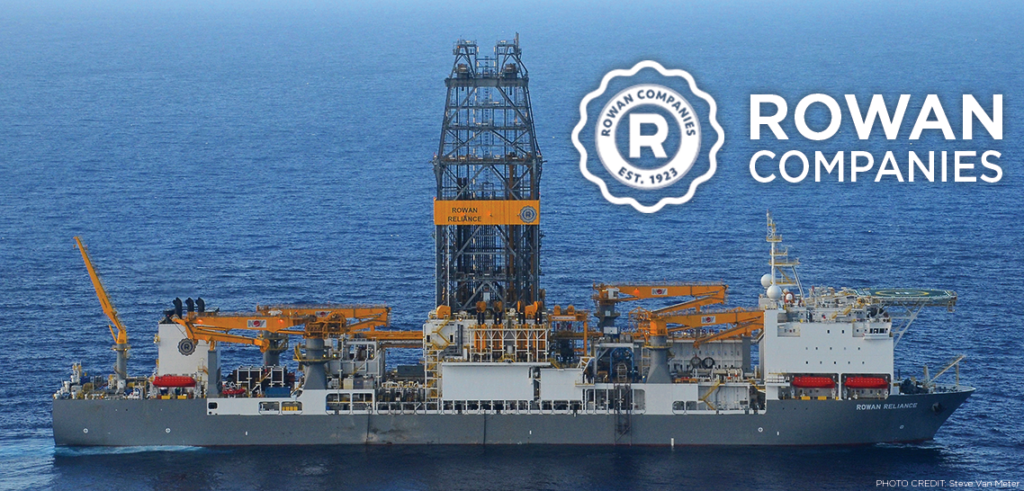 ROVs Now Used for Class-Required Inspections Aboard the Reliance and Relentless
​VideoRay consultants Steve Van Meter and Dean Nafziger recently completed onsite training courses on the Pro 4 Remotely Operated Vehicle (ROV) system for two of Rowan Companies' ultra-deepwater drillships in the Gulf of Mexico. Crew members aboard the Reliance and Relentless are now certified to use Pro 4 ROVs to conduct ABS-approved ballast tank inspections, UWILDs, hull inspections, and thruster inspections.
"The Chief Engineers and OIMs onboard both ships were very pleased with the training and said that both trainers were extremely knowledgeable and helpful," said Rowan's Training and Competency Manager, Tyler Kerps. "Both Van Meter and Nafziger delivered beyond our expectations."
The VideoRay Pro 4 ROV was approved as an alternative method for class-required general (GVI) and close visual inspections (CVI) on offshore vessels last year after an extensive joint-industry project sponsored by several oil & gas industry leaders. VideoRay ROV inspections are now accepted by several classification societies, including ABS, Lloyd's, DNV GL, and BV.
Rowan purchased 5 Pro 4 ROV systems last year: one for each of their ultra-deepwater drillships, as well as a spare system in case of emergencies. Trainings aboard Rowan's two remaining drillships, the Resolute and the Renaissance, are scheduled for later this year.
Rowan is one of the many offshore oil & gas companies utilizing Pro 4 ROVs for underwater inspections. Unlike traditional manned entry methods, ROV inspections can be conducted while the vessel is still in service. Using ROVs for GVIs and CVIs can significantly reduce the time, costs, and risks needed to conduct regular inspections, especially in notoriously dangerous environments such as ballast tanks and near propellers.