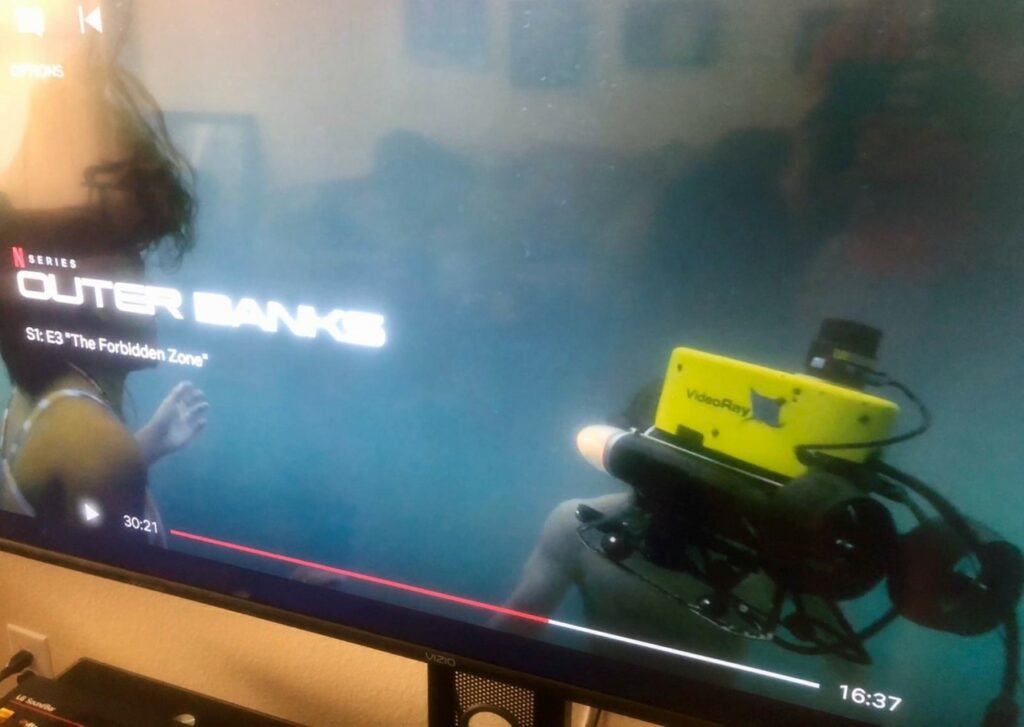 Who would've thought a VideoRay ROV would have a guest role on a new Netflix teen mystery/drama series? But there it is, caught in action on the show Outer Banks.
Debuting on April 15, Outer Banks has as its premise: "On an island of haves and have-nots, teen John B enlists his three best friends to hunt for a legendary treasure linked to his father's disappearance."
That "treasure" is $400 million in gold buried in a sunken ship, and the VideoRay submersible is dispatched to help search for it in episode three titled "The Forbidden Zone." You can actually spot several shots of the ROV on its treasure hunt adventure.
Right now, Outer Banks is ranking among the top 10 shows on Netflix. Could the VideoRay ROV's guest appearance have something to do with that? And will the submersible's star shine even brighter in future episodes? Stay tuned….