VideoRay and Neotek Sign Letter of Intent Agreement for EU Distribution and Service of Underwater ROVs
POTTSTOWN, Pa., November 8, 2023 –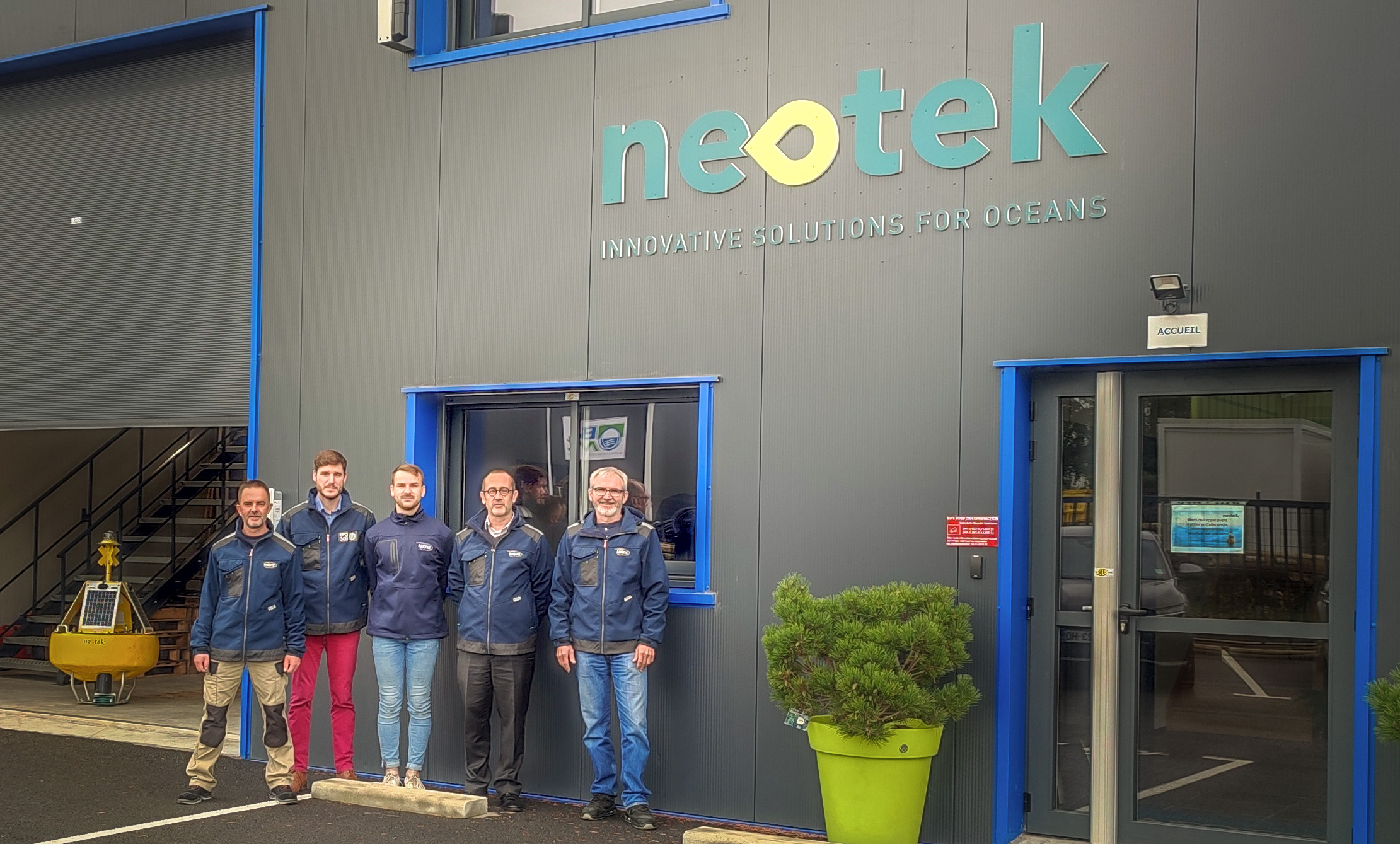 VideoRay, a global leader in inspection-class underwater robotic systems, and Neotek, supplier of measurement, control, analysis and data transmission equipment for subsea applications, have entered into a Letter of Intent Agreement for the distribution and service of current and future Mission Specialist ROV systems and accessories in the EU.
The agreement, which the companies will finalize by the end of 2023, renews Neotek as an Authorized VideoRay Dealer in France and Belgium, with other EU countries to be added in the future. Neotek, headquartered in Lorient, France, will also operate VideoRay Authorized Service Centers in the EU. Neotek will be the exclusive EU operator of the new VideoRay EU Distribution and Assembly Center. All VideoRay products ordered by customers in the EU will be delivered through this center.
"Neotek is the ideal partner to drive our growth strategy in the EU because the company has been supplying innovative equipment for offshore applications for nearly 40 years," said Chris Gibson, VideoRay's Chief Executive Officer. "Neotek has the expertise to support the technological advances in autonomous ROV operation and AI-driven capabilities we are engineering into our Mission Specialist submersibles that are becoming indispensable for our customers."
Neotek Chief Executive Officer François Xavier de Cointet added, "We are very excited to extend our relationship with VideoRay and further our support throughout the EU, including the crucial European military market and growing industries such as offshore wind farms."
VideoRay's Mission Specialist underwater robotic systems are designed to support the safety of divers and reduce or eliminate dive time in hazardous conditions. They pack the power and functionality expected from larger, more expensive systems into a modular, one-person-deployable footprint, significantly reducing operational costs while streamlining logistics.
For information about VideoRay, visit videoray.com.
For information about Neotek, visit neotek-web.com.
About VideoRay
VideoRay Mission Specialist Underwater Robotic Systems have redefined the "inspection class" ROV category. VideoRay systems deliver industry-leading power and maneuverability. The durable modular platform is built to handle heavy payloads and a wide array of sensors and tooling, and these systems can operate at significant depths for hours, days or even months at a time. Mission Specialist robots are used around the world in demanding underwater missions to support national security, first responders, object search and recovery, infrastructure examination, and science and research. To learn more about VideoRay, visit videoray.com or call +1 610-458-3000.
About Neotek
With more than 40 years of experience in distributing, supporting and designing subsea equipment for military and civilian customers, Neotek will provide VideoRay with all its experience for supporting development in EU as a preferred Dealer as well as an Authorized Service Center in Europe.
# # #

Media Contact
Margo Newcombe
VP Marketing & Partner Programs
Margo.newcombe@videoray.com
Tel +1 508-776-6593