VideoRay Welcomes U.S. Navy Veteran and EOD and Mine Countermeasures Expert as Program Manager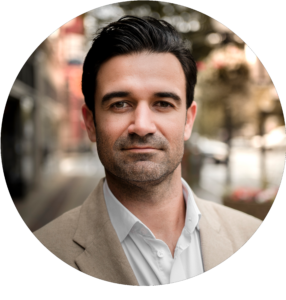 POTTSTOWN, Pa., June 22, 2023 – VideoRay, a global leader in underwater robotic systems, is proud to welcome U.S. Navy veteran Mario Pais as the company's new Program Manager. Pais is responsible for leading and managing a multidisciplinary team to exceed customer expectations on cost, performance and scheduling. He also manages the production, services tasks and delivery orders on all VideoRay programs, including the U.S. Navy's Maritime Expeditionary Standoff Response (MESR) MK 20 Program of Record and related R&D efforts.
Pais retired from the U.S. Navy after serving 21 years supporting Navy Explosive Ordnance Disposal (EOD) Operations, specifically in Mine Countermeasures (MCM), as a Marine Mammal Systems Operator and Unmanned Maritime Systems (UMS) Operator. During his service, he initiated new programs and Units of Action for the Navy's UMS program and was a pioneer in EOD Expeditionary MCM (ExMCM) company development.
As a recognized subject matter expert in ExMCM, he is best known for leading the Navy's first ExMCM UMS platoon, establishing the Navy's only schoolhouse for Unmanned Underwater Vehicle (UUV) training and developing several UMS related Navy Enlisted Classification (NEC) Codes and Personal Qualification Standards (PQS).
In addition, Pais created the pipeline for advanced-skills team training for all Navy EOD UMS personnel in preparation for real-world operations. His expertise and recent defense industry experience performing on services contracts for the U.S. government as a Program Manager in Autonomous Maritime Systems will help VideoRay operate successfully on the Navy's MESR program.
"We are ecstatic to welcome Mario as he joins the VideoRay team. With his exceptional background, experience, and knowledge, we are confident that he will enhance our ability to deliver an elevated level of service to our Defense customers," said Chris Gibson, VideoRay's Chief Executive Officer. "Additionally, his contributions will play a vital role in our ongoing efforts to continually improve our products and services."
"I am looking forward to working again with the Navy EOD community, a group that has afforded many opportunities to me," Pais said. "I plan to use my experience as an end user and operator by applying this unique perspective as a Program Manager in the development of the Navy MESR project and other VideoRay programs. Our guiding principle is to keep the operator at the forefront of decision-making processes."
Pais can be reached at mario.pais@videoray.com.
About VideoRay
VideoRay Mission Specialist Underwater Robotic Systems have redefined the "inspection class" ROV category. VideoRay systems deliver industry-leading power and maneuverability. The durable modular platform is built to handle heavy payloads and a wide array of sensors and tooling, and these systems can operate at significant depths for hours, days or even months at a time. Mission Specialist robots are used around the world in demanding underwater missions to support national security, first responders, object search and recovery, infrastructure examination and science and research. To learn more about VideoRay, visit videoray.com or call
+1 610-458-3000.
# # #
Media Contact
Lisa Goetz
Schubert b2b
610-269-2100 x244