Through weeks of side-by-side engagement with Explosive Ordnance Disposal Technicians, Greensea has developed new open-architecture software suited to technicians' needs, OPENSEA-EOD, and this software now comes standard with VideoRay's Mission Specialist Series (MSS) Defender vehicles. This is the first time that an ROV has been built from the ground up to create a robust hardware-software solution specifically for the needs of operators in the field.
OPENSEA-EOD features a modified user interface, EOD-Workspace, that puts the most important sensors and controls at operators' fingertips. Meanwhile, the MSS Defender comes with Greensea's most advanced navigation and control technology, including a fully-integrated Inertial Navigation System and supervised autonomy. "The work that people are doing with ROVs is hard. It's technically complex, happening in unpredictable conditions, and customers often don't have big budgets," says Colin Riggs, Director of Product Development at Greensea. "Greensea's software and VideoRay's vehicles make advanced tasks like orbiting a point of interest in a perfect 360 degree circle, stable operation at a high degree of pitch, or lifting heavy objects while maintaining perfect trim more accurate and affordable than ever."
These advanced capabilities mean that the combination of Greensea's software and VideoRay's hardware can benefit users in fields well beyond Explosive Ordnance Disposal. OPENSEA, Greensea's operating platform, is standard on all MSS vehicles including the new Pro 5, so switching between vehicles won't involve a learning curve. And the inclusion of OPENSEA on VideoRay's vehicles means that customers have access to the same technology used on high-end scientific work-class ROVs by Schmidt Ocean Institute, NOAA, and Vulcan.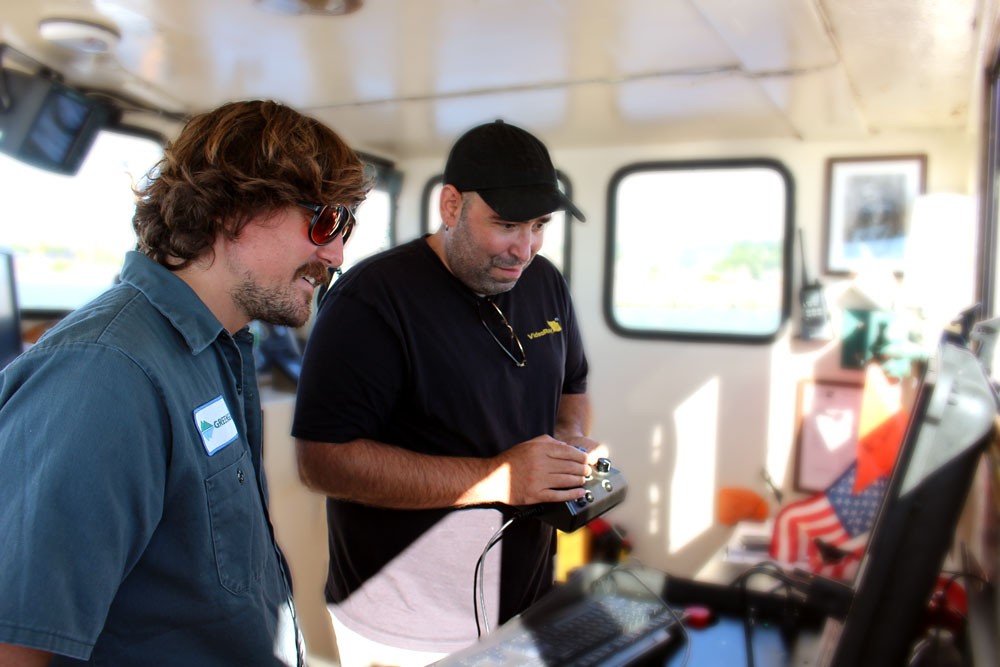 Greensea's technology, which is designed to be a common architecture for an industry filled with single-use solutions, is particularly well matched for the modular architecture of the VideoRay's MSS vehicles. Together, they make an ROV that can be easily customized to the task at hand. "I am extremely impressed with how easily and how well Greensea integrated their software with our new MSS architecture," says Andy Goldstein, Vice President of Engineering at VideoRay. "This is a big advance for ease-of-use and simplifying the operation of such a powerful platform–particularly the dialed-in performance of the automated control modes." More is possible when the two powerful technologies are combined. "VideoRay's new modular technology allows for the incredible hardware capabilities we have on the Defender and Pro 5 vehicle systems," says says Marcus Kolb, Vice President, Research and Development, at VideoRay, "but we can't do much without software that takes advantage of all the hardware has to offer. Greensea has worked very hard to develop a highly refined control system that really shows off the hardware capabilities of the Defender and Pro 5."
It's not just the technologies that are compatible. Greensea and VideoRay engineers have been able to develop such powerful products together because the two companies share a commitment to creating innovative and versatile products and a belief that ROV operations can be easier, more efficient, more affordable, and safer. "From the time we started working together with VideoRay everything aligned in our view of technology and our philosophy about how things should work," says Riggs. In the end, this means an excellent customer experience. "We couldn't be more pleased to add Greensea to the arsenal of solutions we can offer to ensure the success of our customers' missions," says Goldstein.