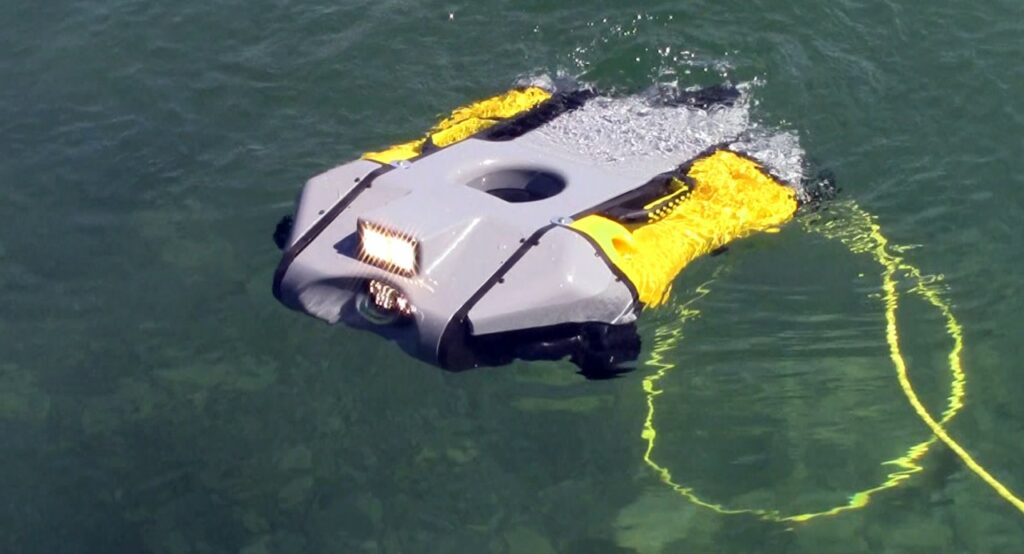 VideoRay Cavitation Cleaner Deployed as Part of VIPS 2015
The first VideoRay Mission Specialist ROV system was officially deployed for the first time during last week's VIPS conference. The Cavitation Cleaner hit the water in Dutch Springs during a demonstration for VIPS attendees. The VideoRay engineering staff was on hand to explain how the new modular system works and demonstrate the new interface. The Cavitation Cleaner ROV attaches a CaviBlaster probe to the front of the ROV to clean underwater surfaces such as ship hulls, sea chests and cooling water intakes, and other surfaces that collect marine debris. 
The Cavitation Cleaner is the first of many different customized ROV system configurations in VideoRay's Mission Specialist Series. Other task-specific ROVs will be configured and introduced as VideoRay determines our customers' needs and desires. Currently, plans are underway for systems for 3D surveys, tunnel penetration, mine countermeasures (MCM), as well as a fly-out system for a long-term or permanent deployment.